Tribal Hotel: Where Art, Culture and High Fashion Converge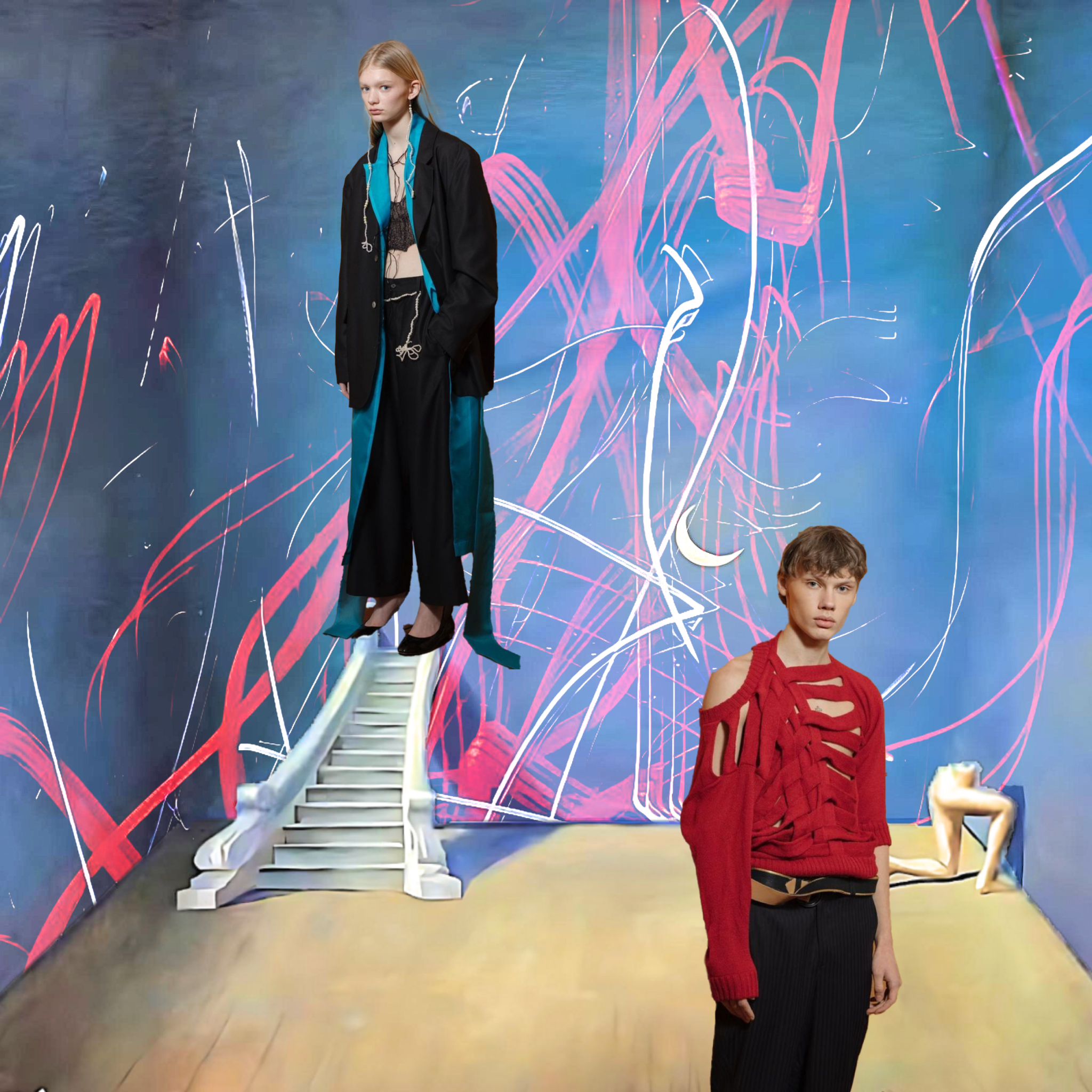 Last week, at the Tranoi showroom, we encountered the talented mother and son of the Miko family, creating highly conceptual sustainable fashion in new ways. Discover how they got here.
Who is Tribal Hotel?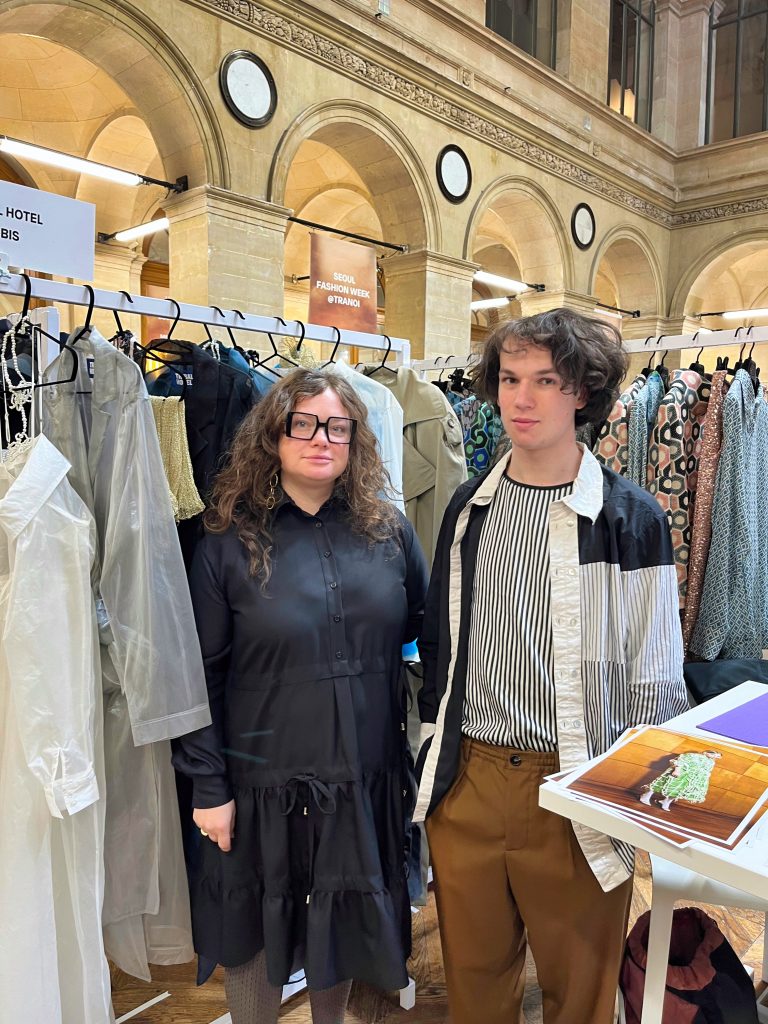 Simona Veilande is an accomplished fashion designer who is a PhD candidate in Sustainable Fashion Practices and Research from the Art Academy of Latvia. She also has a BA in Finance. Throughout her academic career, she has been passionate about promoting sustainability in the fashion industry. In 2018, Simona wrote a compelling essay titled Sustainable Fashion Practices in the Soviet Union, which explored the societal and consumer aspects of that era, explaining the upcycling and reutilisation of garments back then and how they relate to contemporary practices.
Simona Veilande is also a member of BUTTERMAN Studio, a slow fashion design and art collective that focuses on creating sustainable basics made from cashmere.
However, it was during the COVID-19 pandemic in 2020 that Simona's passion for sustainability and design led her to co-found the conceptual brand, Tribal Hotel. While spending time at home with her son, they began collaborating on designs and developing the brand's unique aesthetic. Despite the challenges posed by the pandemic, the team persevered and successfully launched Tribal Hotel. Today, the brand is known for its sustainable and ethical practices, as well as its commitment to promoting conscious consumerism in the fashion industry.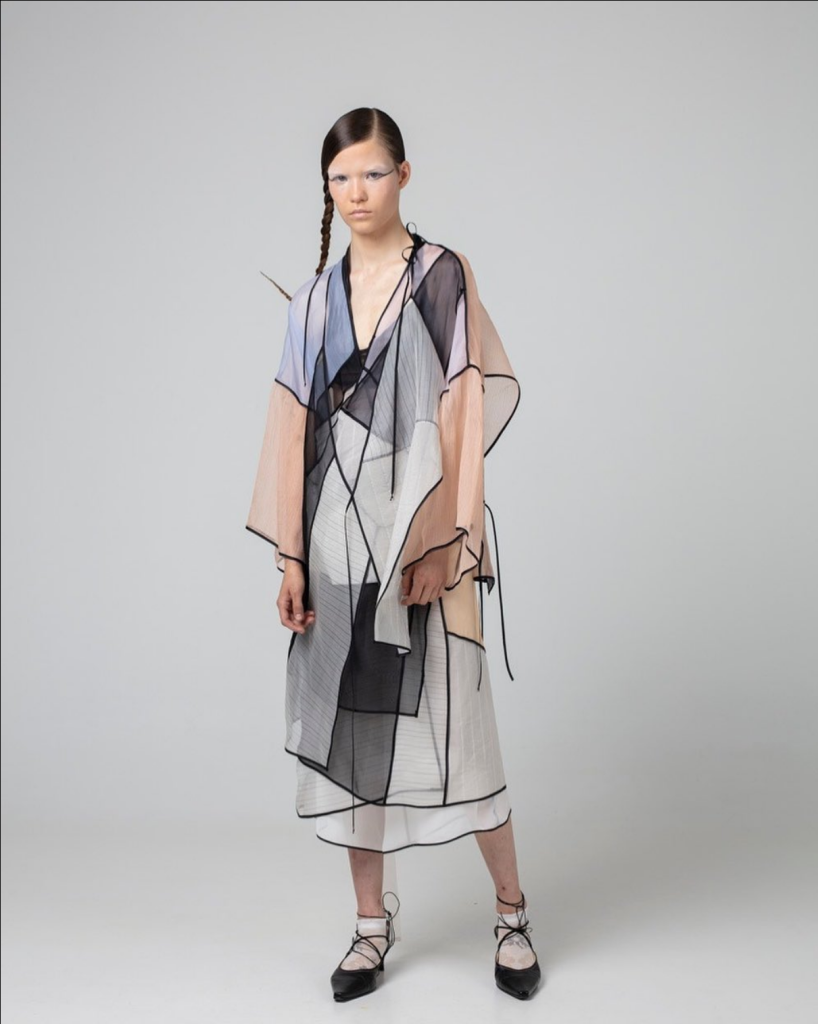 Art as an inspiration
Tribal Hotel draws inspiration from the life and work of numerous artists, with each collection featuring a unique concept. Last year, for Fall/Winter 2022 the brand's collection was particularly striking, as it paid homage to the influential artist couple Gustav Klutsis (1895 – 1938) and Valentina Kulagina (1902 – 1987).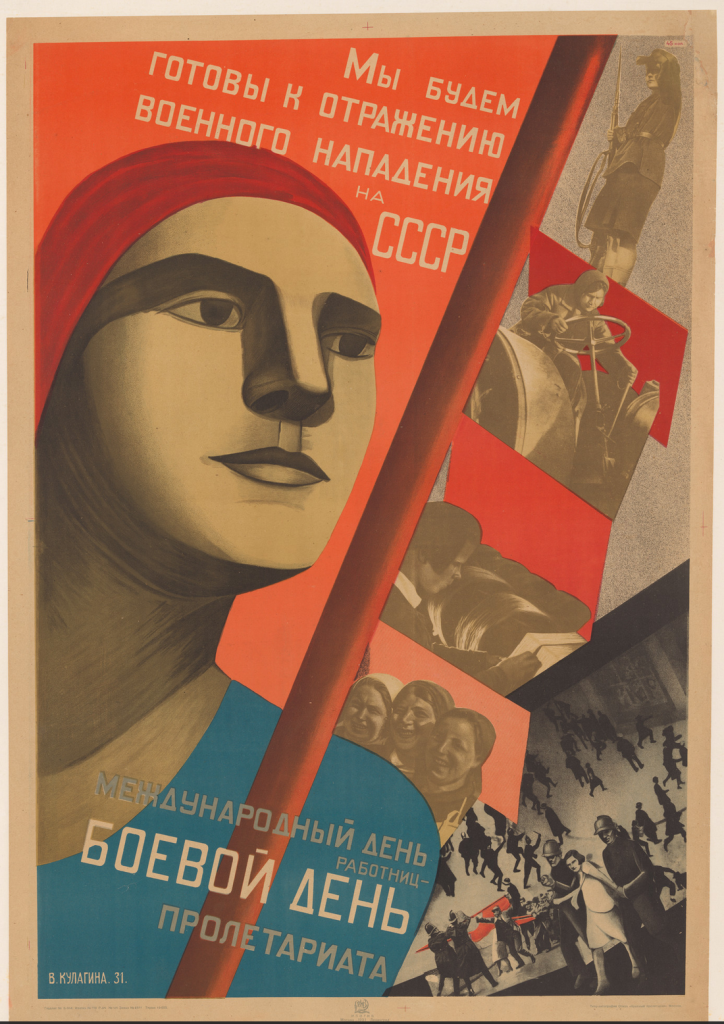 Klutsis, a pioneering figure in the post-abstract Soviet avant-garde movement, was a renowned artist, designer, photographer, and photo-montagist. His innovative work continues to inspire artists to this day. Kulagina, who was Klutsis' wife and colleague, was a groundbreaking designer who created posters, books, and exhibitions that were both visually striking and socially relevant.
Together, their work stands as a testament to the power of collaboration and innovation in the world of art and design. Their contributions to the art movement are on par with those of other notable figures of the movement such as Aleksandr Rodchenko, Varvara Stepanova, El Lissitzky, and Sergei Senkin. Through Tribal Hotel, Simona has succeeded in showcasing the beauty and significance of their work and inspiring others to do the same.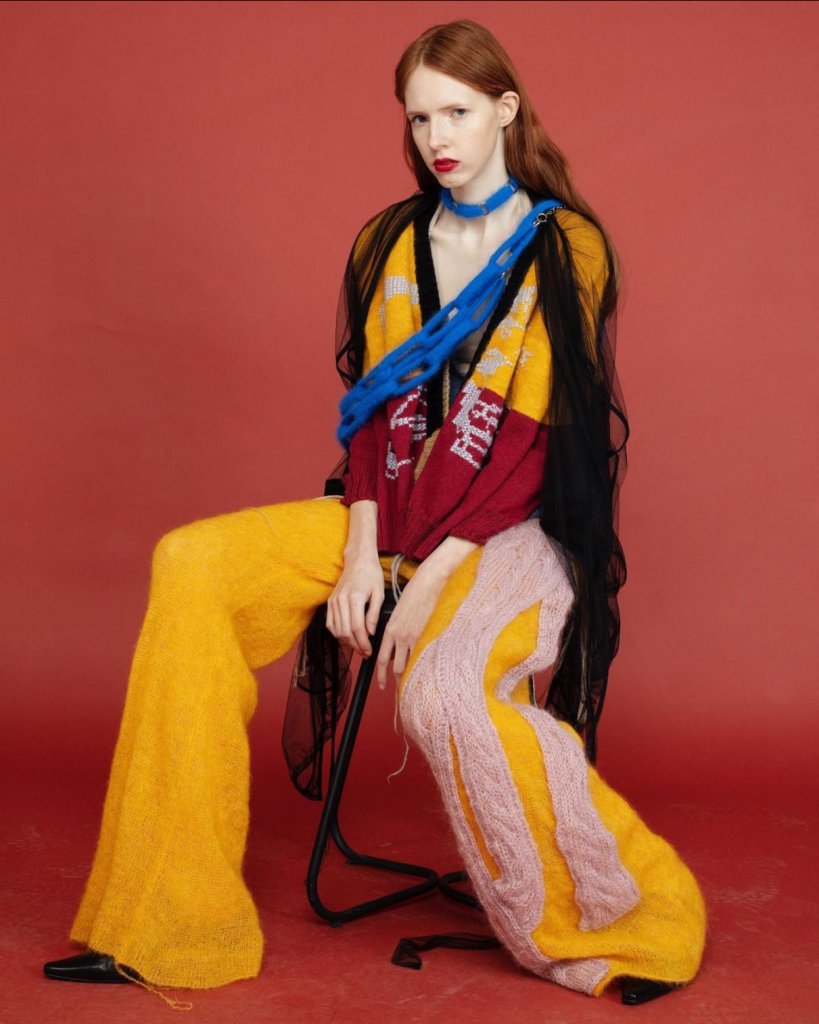 Corruption. The new collection
This year, Tribal Hotel's concept takes a darker turn with its focus on the theme of corruption, inspired by the surrealist works of Wolfgang Lettl. Lettl, born in Augsburg, Germany, discovered surrealism during his time as a communications officer in Paris during World War II. However, before fully focusing on developing his surrealist style in 1950, he first establishes himself as an artist, creating portraits, landscapes, and other types of work.
Lettl gained recognition for his work and was invited to participate in the Great Art Exhibition in Munich in 1963, which helped establish his reputation as a surrealist painter. He held numerous solo exhibitions and established the Association for the Promotion of Surreal Art in 1992. The association aimed to make his paintings accessible to the public free of charge, outside of the art market, and led to the establishment of the Lettl Atrium Museum of Surreal Art in Augsburg in 1993.
Lettl believed that surrealism aimed to retrieve images from the unconscious mind using symbols, strange shapes, and a questioning of the familiar to create compelling, fantasy-like art. He felt that the unconscious played a significant role in shaping who we are and that it was crucial to acknowledge and incorporate it into artistic expression.
The particular biography of the artist, being engaged in a war he didn't approve and witnessing the conflict in Europe firsthand and its consequences, made a constant mark on his work. The concept of corruption was nothing new to him, as it's reflected on some of the paintings that inspired this collection, such as The Trial or The Wheel of Tears.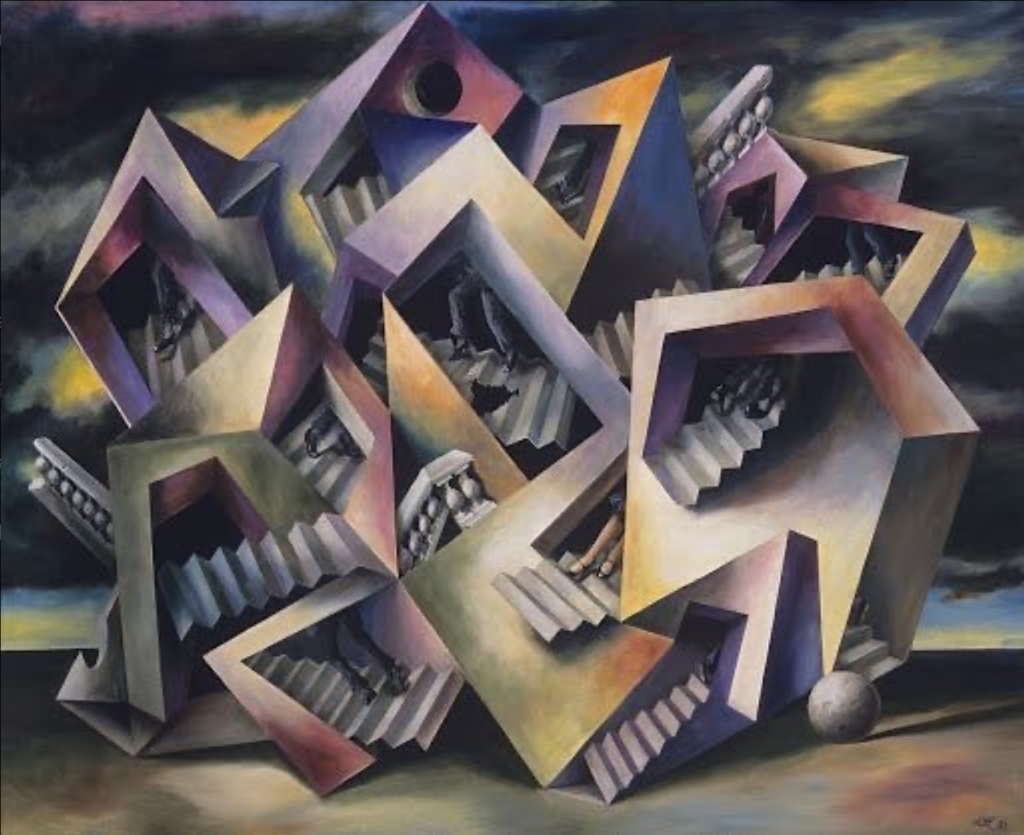 The collection features airy pieces that create a striking contrast with the dark colours of their details and the overall concept. It's a refreshing departure from the norm, bringing to light a rarely represented concept in the fashion industry.
The collection's standout piece is a stunning fantasy wedding dress. The white fabric shimmers, while sheer transparencies add a delicate touch. The dress features beautifully sewn sleeves that envelop the arms in a soft, dreamy way, and a string of pearls that runs up to the neck. The dress's ghostly, windy volume moves around the body in an enchanting manner, adding to its mesmerising quality.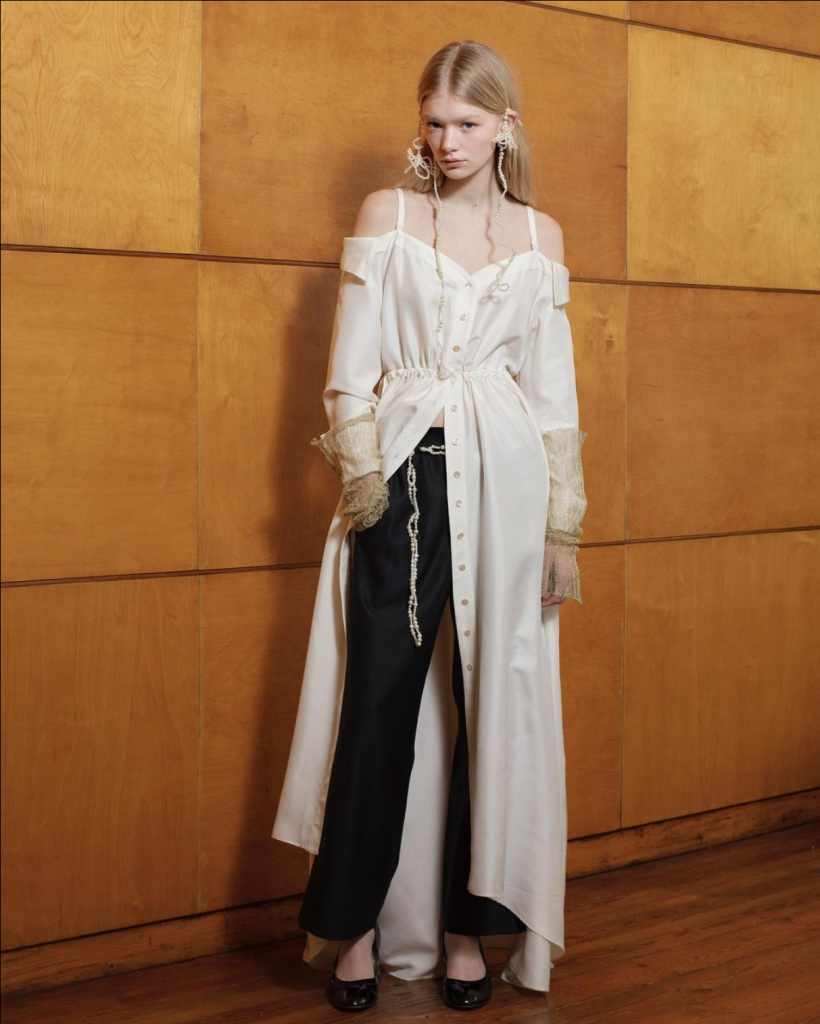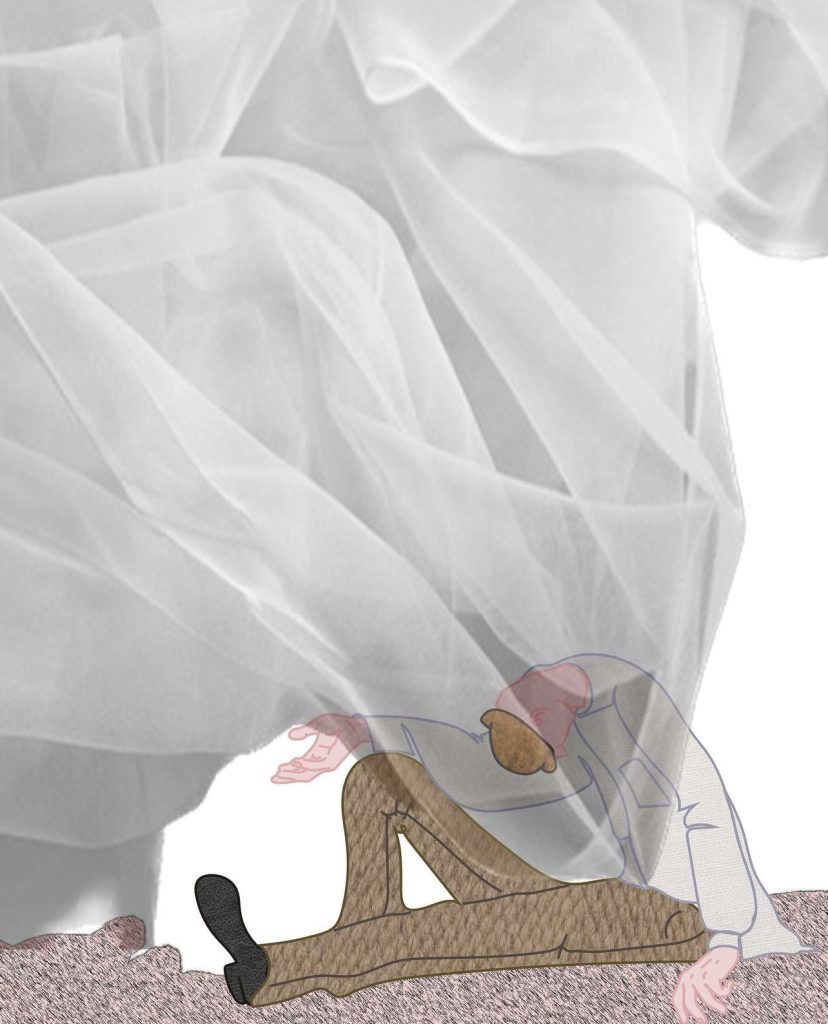 Sustainability. Towards The Future.
At Tribal Hotel, the fashion collections are a manifestation of their unwavering commitment to their values. Employing only sustainable materials and employing artisanal techniques, each product is created by local tailors. The preservation of traditional craftsmanship, the support of the community, and the promotion of local artists are all tenets that the brand holds dear.
Their permanent collection stands as a testament to their dedication, while new pieces and concepts are welcomed each season. The brand adheres to a demand-only production model, eschewing the stockpiling of excess inventory and minimizing waste at every turn.
Join us as we continue to explore the world of sustainable fashion by discovering new brands and their unique stories on our dedicated section. Stay tuned for more exciting fashion discoveries.