Tori Amos: a Celebration of a Career in Paris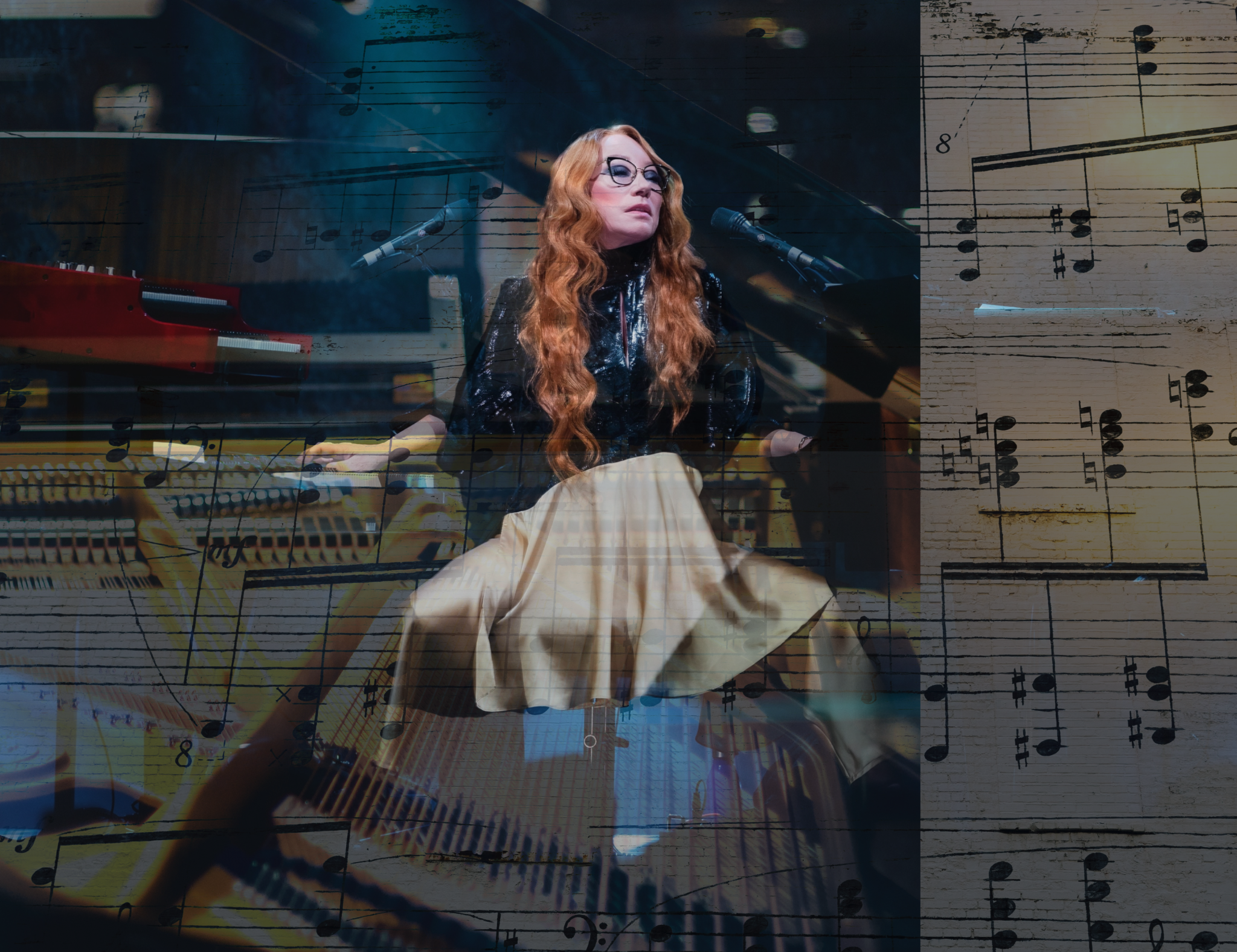 It was an extraordinary privilege to attend a rare concert by the legendary Tori Amos, held on Thursday night at the iconic L'Olympia venue in Paris. The atmosphere crackled with anticipation, as fans eagerly awaited a performance that promised to celebrate the illustrious career of this enigmatic and influential artist.
The multi-talented artist
The palpable excitement in the air begs the question: why is Tori Amos such a significant figure in music? Let's delve into her long, influential career and discover why her music is worth exploring.
Tori Amos is a seminal musical icon whose impact on the alternative rock scene of the 90s is unparalleled. A piano prodigy, Amos began honing her craft as a young child, exhibiting a deep-seated passion for music.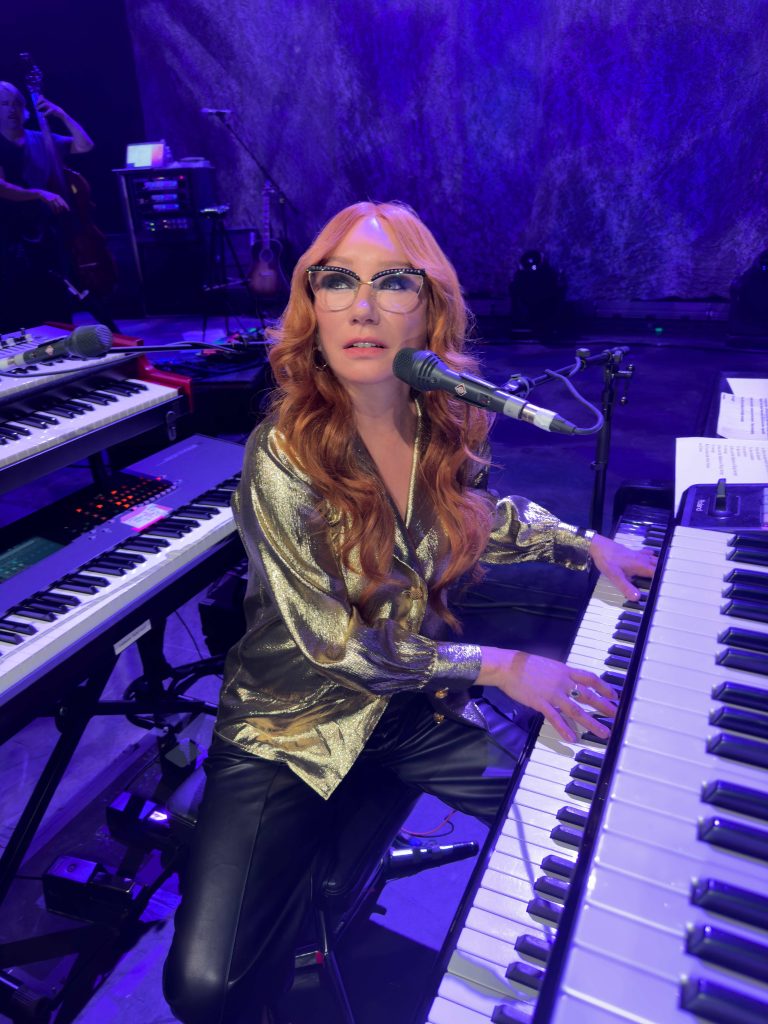 At the tender age of five, Amos made history as the youngest student ever admitted to the prestigious Peabody Institute's preparatory division. However, her time at the conservatory came to an abrupt end at age eleven, when her penchant for rock and alternative music clashed with the institute's classical focus.
Undeterred, Amos continued to pursue her passion, participating in various music groups throughout the 80s. It wasn't until the end of the decade that she shifted her attention to a solo career.
Amos' debut album, Little Earthquakes, was a groundbreaking achievement. Its poignant sensitivity and innovative themes—addressing feminism, politics, sexual assault, and identity crises—were a breath of fresh air. The powerful track Crucify encapsulates an existential crisis, exploring the pain society inflicts upon us as we question our very existence:
Nothing I do is enough for you… Why do we crucify ourselves?
Amos' ascent continued with the release of Under the Pink, featuring alternative hits like Cornflake Girl, which spotlighted themes of female betrayal and the complexities of navigating friendships in life. Another standout track, God, with which she opened the concert in Paris, that challenges religious patriarchy and questioned traditional power dynamics.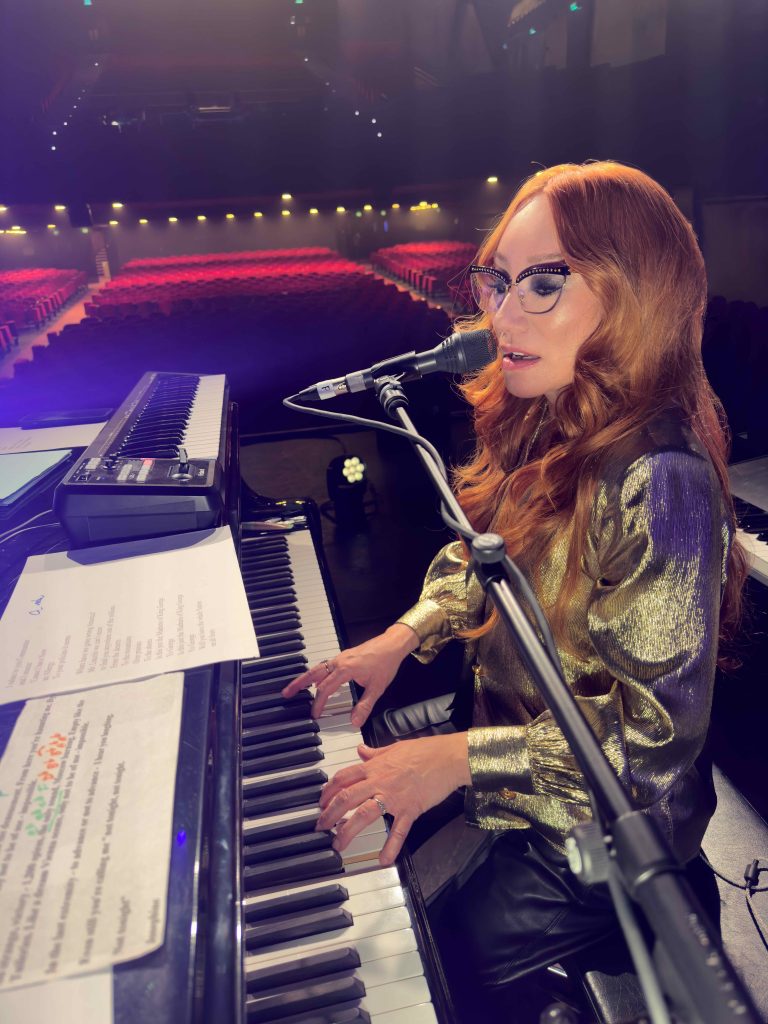 Her subsequent album, Boys for Pele, further solidified Amos' status as one of the most prominent female voices of the 90s. Standout tracks such as Caught a Lite Sneeze and Hey Jupiter showcased her mastery of blending personal experiences with mythical and spiritual imagery. The album's title itself, a reference to the Hawaiian volcano goddess Pele, signified a tribute to female power.
Over the years, Amos has continued to captivate audiences with her diverse discography. Notable albums include Scarlet's Walk (2002), a concept album reflecting a journey across America in the wake of the 9/11 attacks; The Beekeeper (2005), an introspective exploration of love, loss, and spirituality; and Native Invader (2017), a deeply personal work addressing environmental concerns and the complexities of human relationships.
Her latest work
Tori Amos' career has shown no signs of slowing down, with her latest album, Ocean to Ocean (2021), serving as a testament to her artistry. Profoundly influenced by the loss of her mother and the isolation experienced during the Covid pandemic, Amos recorded the album in Cornwall, where solitude provided a space for introspection on loss, resilience, and the determination to persevere.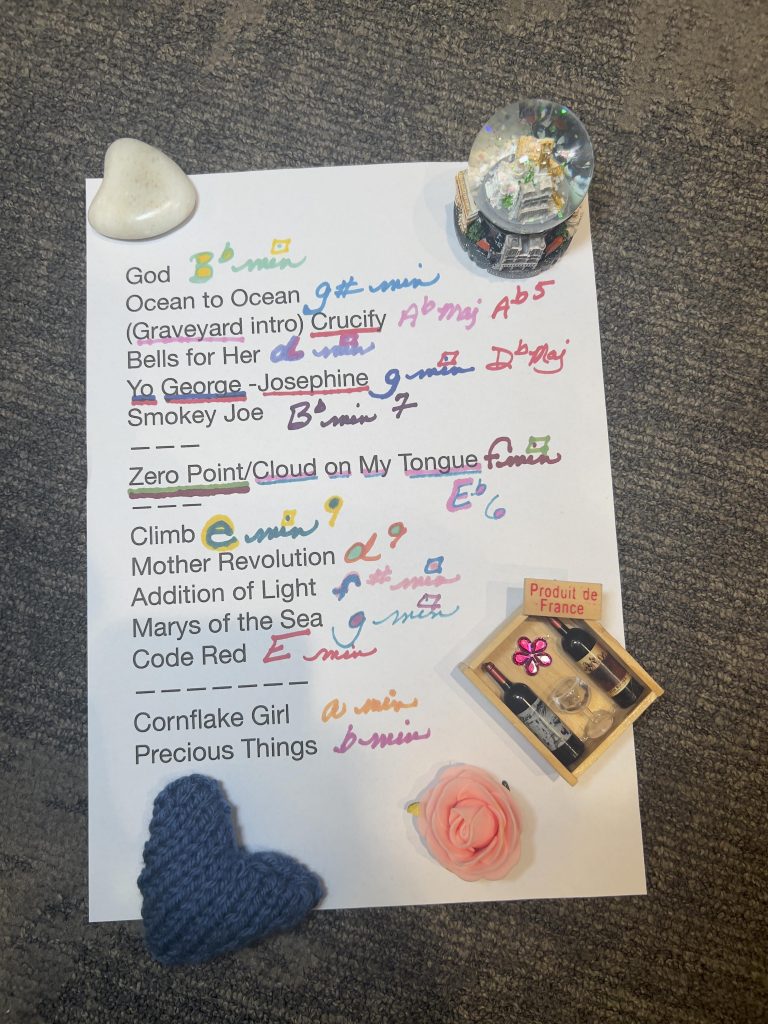 Surrounded by the sea, Amos fostered a deep connection with nature, which is palpable throughout the album's tracks. The title song, Ocean to Ocean, addresses society's issues and climate change more directly, featuring poignant lyrics like:
There are those who don't give a goddamn
That we're near mass extinction
There are those who never give a goddamn
For anything that they are breaking
There are those who only give a goddamn
For the profit that they're making
A magic evening
During the concert, this track emerged as a standout moment, with Amos' emotional piano and vocal delivery captivating the audience. Her genuine enjoyment in performing was evident throughout the night, as she effortlessly conveyed her passion for music.
As we reach the conclusion of this unforgettable evening, the concert's finale provided an electrifying surge of energy with a phenomenal encore performance of Amos' most iconic songs, Cornflake Girl and Precious Things.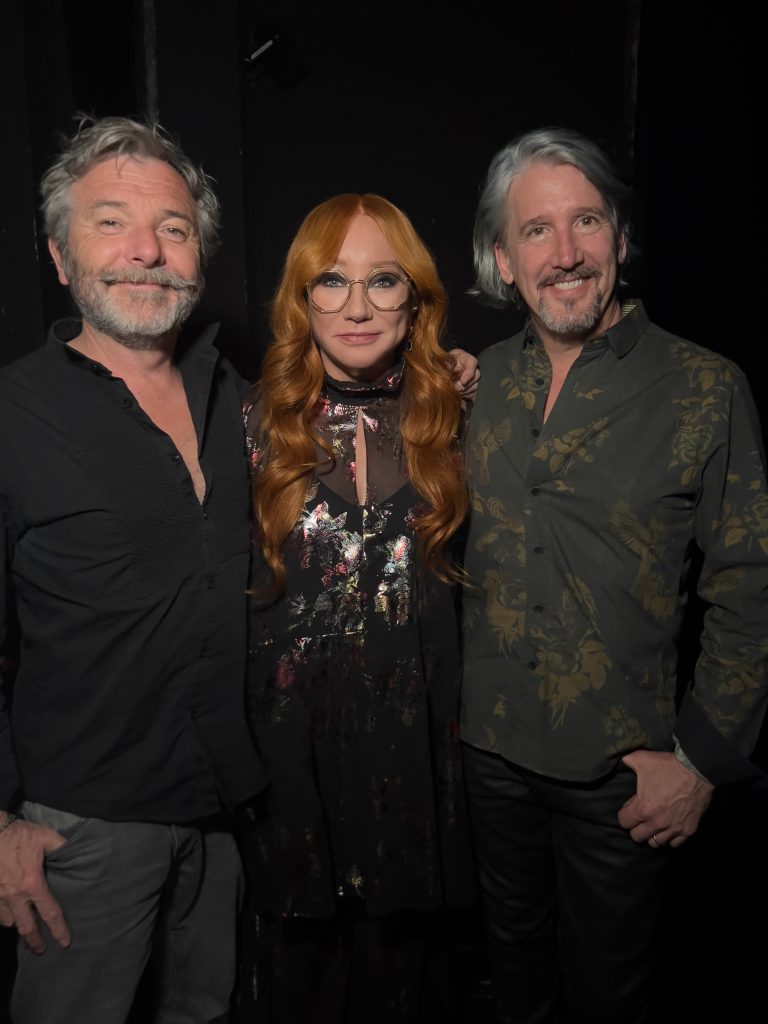 The moment Amos struck the opening chords of Cornflake Girl, the entire venue erupted in cheers, with fans leaping to their feet in unison. The exhilarating energy coursing through the crowd was palpable, reaching a fever pitch during the song's bridge as Amos playfully sang: Rabbit, where'd you put the keys, girl?
To round off the evening, Amos delivered a powerful rendition of the indisputable classic Precious Things. Her masterful execution of the song's aggressive staccato notes sent shivers down the spines of the audience.
We invite you to join us on this exploration of artists who use their platforms to address pressing societal issues and create art that touches people's hearts.