Countrymade: Handcrafting Tales of War and Loss in Fashion
The raw authenticity of the garments from Countrymade, a homegrown Indian brand established in 2019, leaves a lasting impression. This distinctive brand embodies the psychological journey of a soldier, delivered through a fully circular, slow fashion ethos.
Who is Countrymade?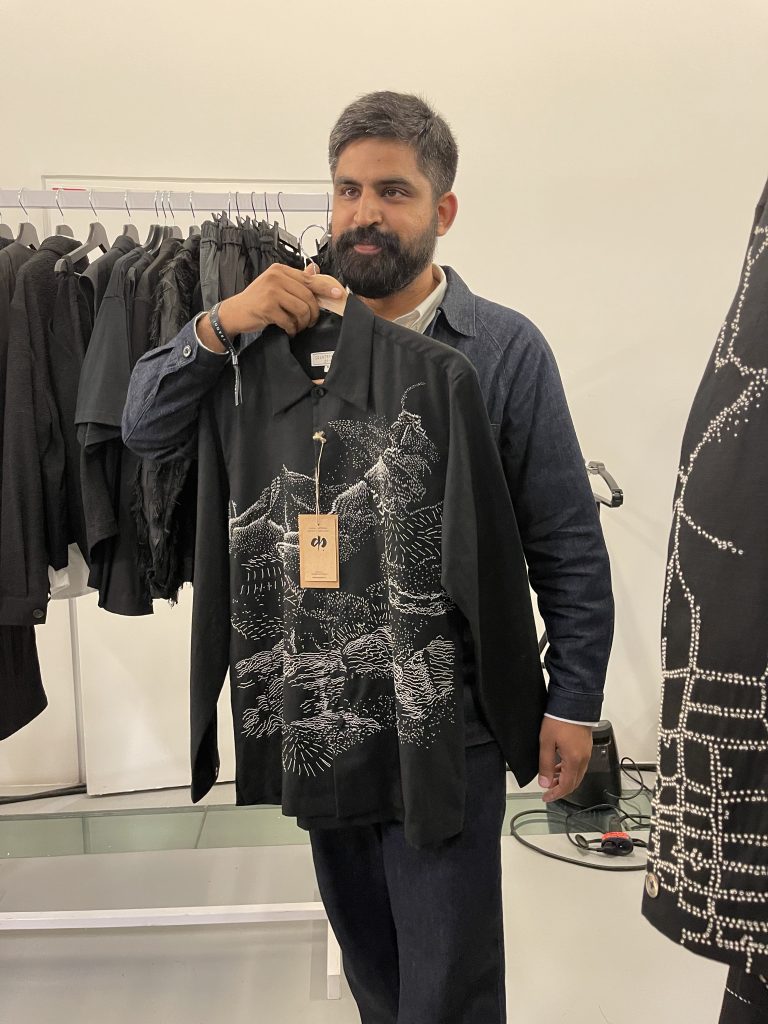 Helmed by Sushant Abrol, Countrymade was born out of a decade-long experience in the fashion industry, having been the creative mind behind four other brands. Countrymade consistently produces collections centered on an enduring theme: the lasting marks of war.
Sushant gave us insight into the origins of Countrymade in our interview, revealing the heart-wrenching inspiration that came after the loss of his soldier brother in an aircraft crash. Each piece speaks to the psychological turmoil a soldier faces. The brand weaves a narrative around a soldier grappling with the aftermath of war, contemplating the point of all the violence and loss, where both ends often win nothing, leaving only lives shattered.
Countrymade's moniker signifies its commitment to hand craftsmanship over industrial production. Every piece sees the coming together of many skilled hands, each step from fabric creation on a traditional handloom to the final embroidery is a testament to the slow fashion approach. All designs are brought to life without the assistance of modern technology – it's purely handmade.
The Latest Collection at Paris Fashion Week
For the current collection, Sushant sought inspiration from a letter penned by his late brother. A standout piece is an embroidered shirt with words subtly altered from the original letter, reflecting introspections on the purpose of war.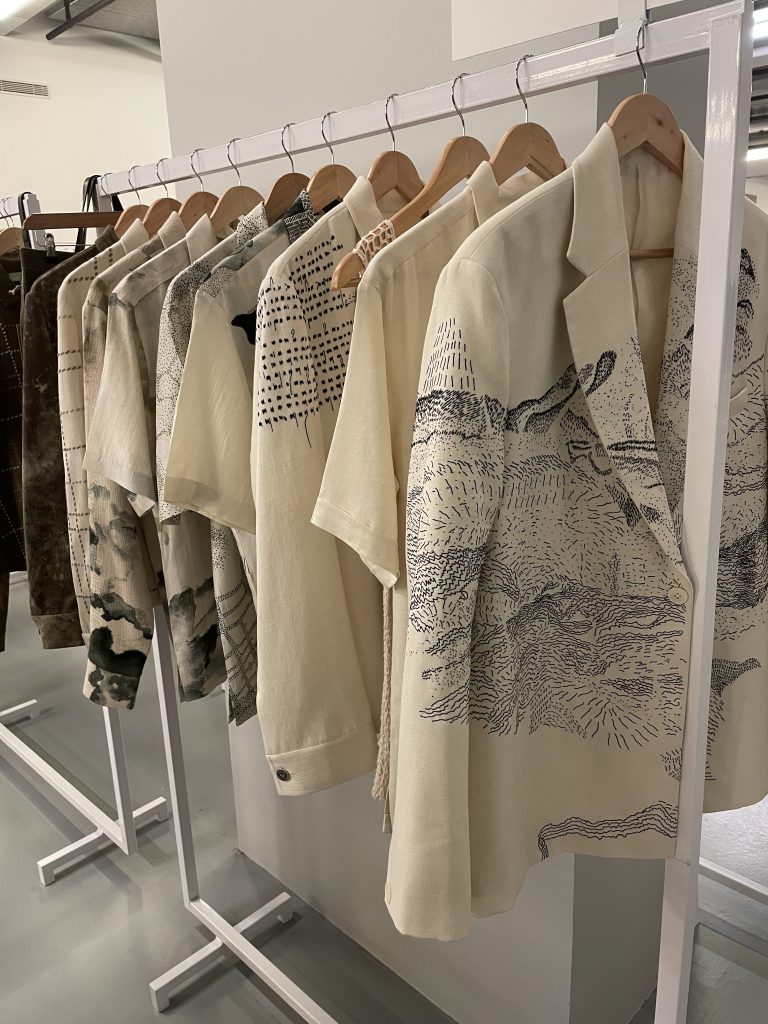 Handcrafted designs showcase a city viewed from a warplane, depictions of bodily scars, intricate electronic circuits, and hints of weapons and bloodshed. Countrymade masterfully marries poignant narratives with exceptional craftsmanship. The raw beauty of each garment captures the essence of broken promises and lost lives, presented in an extraordinarily beautiful way. The unparalleled hand craftsmanship stands as a testament to the unique artistry found only in India.
The collections, crafted primarily from cotton and linen, are designed keeping in mind tropical heat and humidity, rendering them wearable all year round.
Towards the Future. Sustainability
Countrymade is dedicated to maintaining social standards, ensuring fair wages, and observing working time limits for its workforce, composed mostly of artisans from the countryside possessing a unique set of skills. As Sushant says, "All our hands come together in order to create something beautiful."
Emphasizing low environmental impact, Countrymade favors handloom fabrics, sourcing silks from Banaras and Bhagalpur, linens from Bengal, and handwoven denims from Ahmedabad. They follow a strict policy of using only natural fibers in their garments.
At Paradigme Mode, while our focus is primarily on European brands, we cannot overlook the exceptional craftsmanship emerging from India. We've observed renowned brands like Dior drawing inspiration from the country's unparalleled artistry. It's crucial to preserve these traditional practices in a rapidly modernizing country, not only for the benefit of its local population but also for the global fashion industry.