Ethical sportswear selection to start your 2023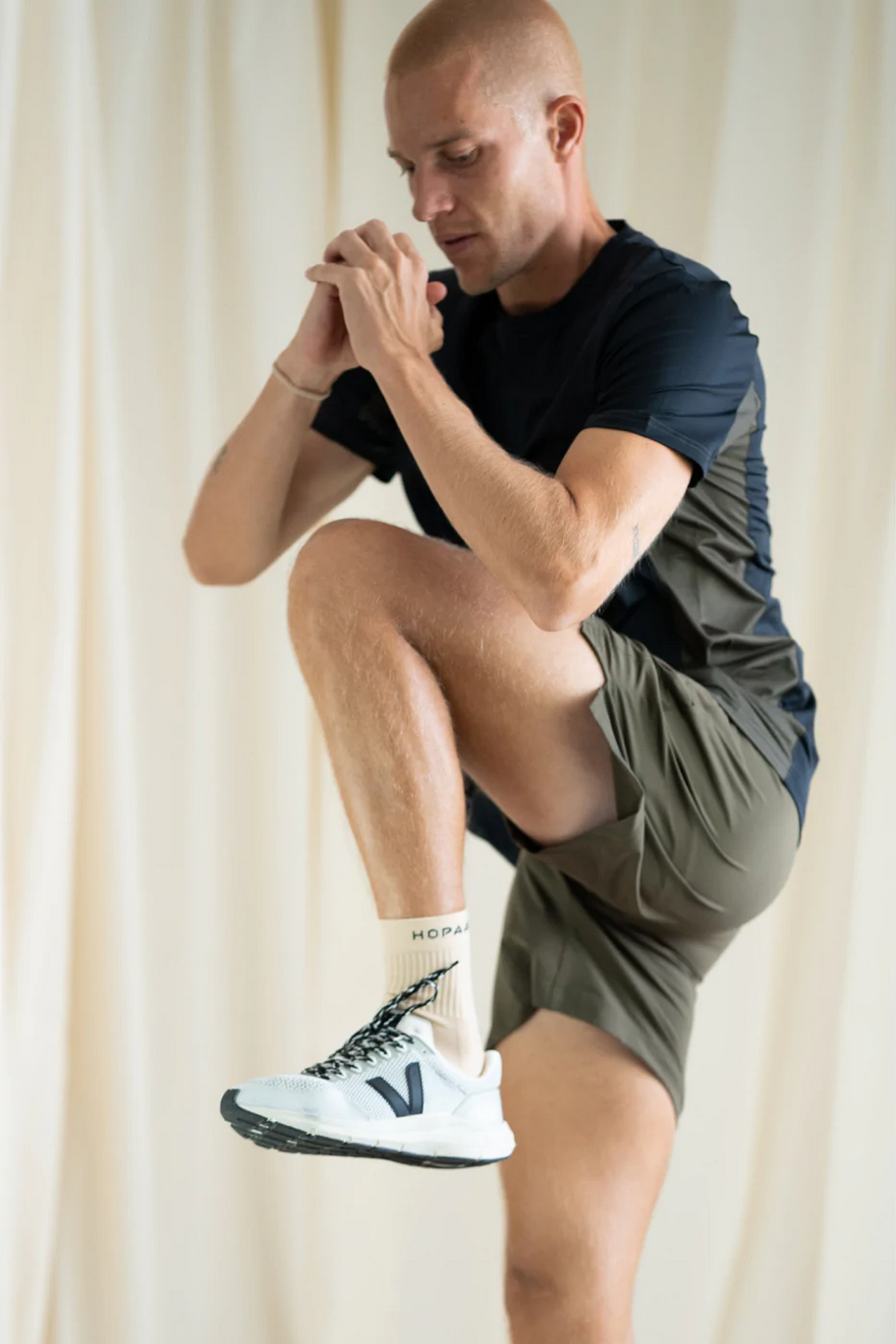 For a fact, It's not easy at all to find activewear that is fully sustainable. I've spent quite a long time slowly transforming my wardrobe into a more responsible place: trousers, shirts, jumpers, coats… but when it came to sportswear, I was suddenly lost. Which materials can be ethical, yet assure good comfort and performance while moving?
It has been a really hard question for years in the sportswear field. The most common answer was simply none. Polyester and nylon blended with elastane have been for a long time the fit for sports: comfy, breathable, and flexible. But these materials are certainly harmful and polluting throughout the whole manufacture process.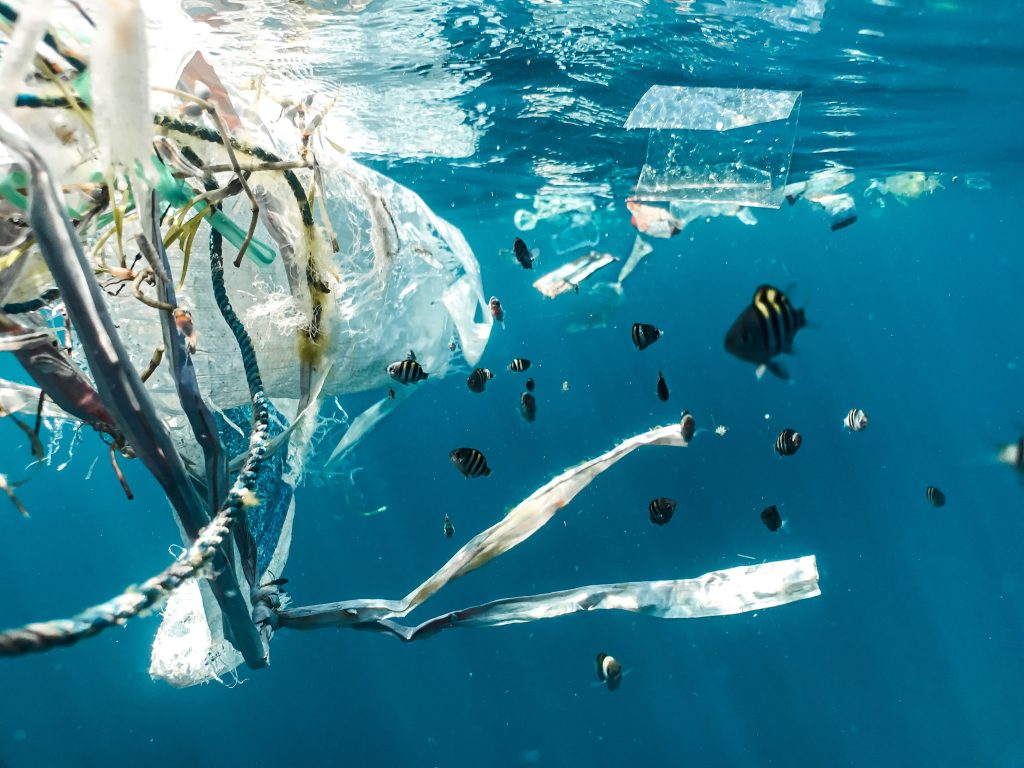 Today's materials
Luckily, today, new businesses have arrived at a great innovation for us. Fully recycled polyester and nylon are finally making their way. From plastic bottles to a soft reborn fabric. Making what was a harmful waste into a finally sustainable material.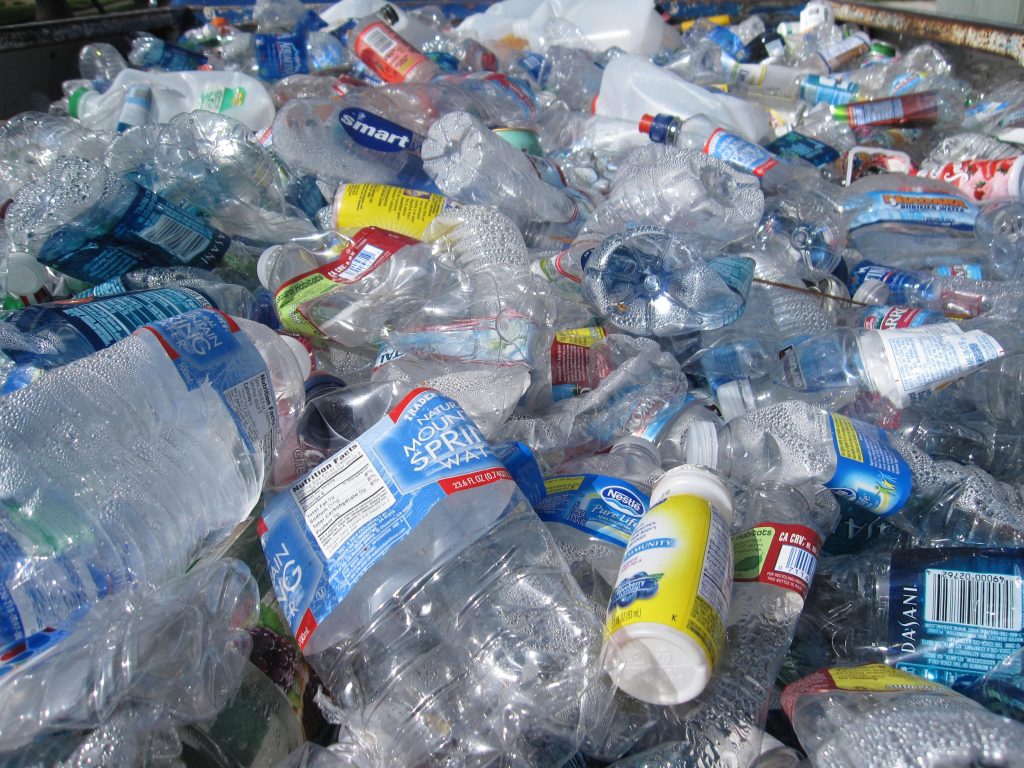 I'm so happy to share with you four brands doing great products with the standards of modern sportswear yet sustainable. In these garments, you will be able to run, escalate, meditate, lift, dance, and everything else that you can imagine.
Hopaal
We are starting with the French brand Hopaal, that has the whole supply chain well surveyed:
Firstly, the yarn is spun at Torino, in north Italy
Then, it is knitted close to Lyon in France
Finally, the construction of the garment takes place in Porto, northern Portugal.
All are within 1000km of the brand's headquarters in Biarritz so efficient, carbon-free transport is granted on every step.
They offer a reduced variety yet focused on sportswear, with shorts and a t-shirt for men, and leggings, a t-shirt and a sports bra for women. All made of recycled polyester. Elastic and breathable, putting comfort and performance first.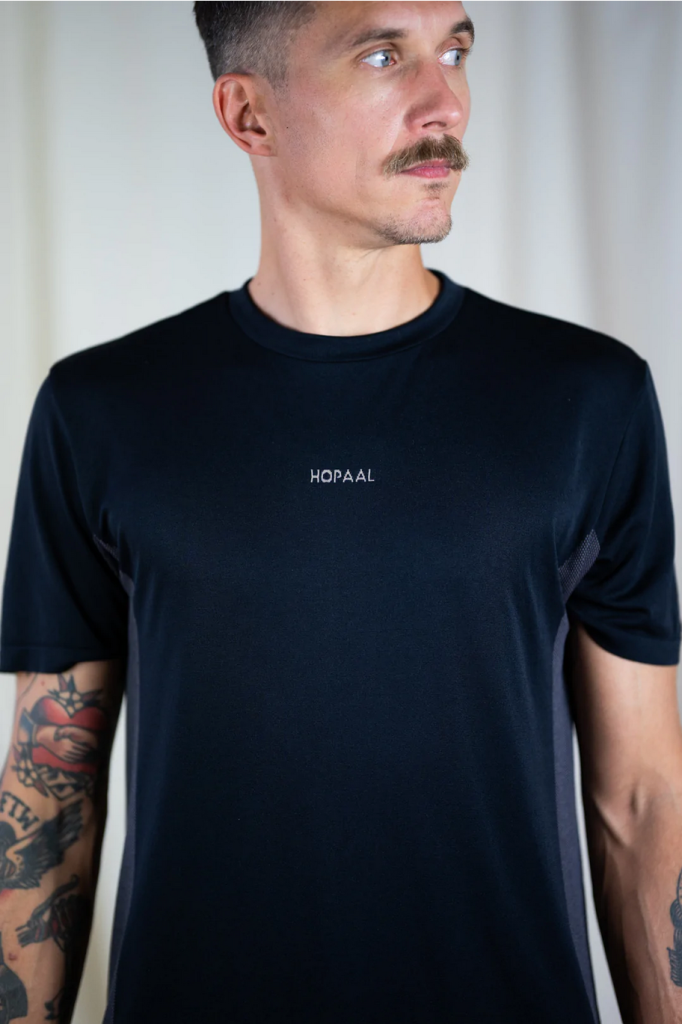 Seagale
We have a second brand designed in France, and manufactured within the neighboring Italy, Spain and Austria: Seagale. They offer many products, but we can highlight a sports t-shirt for men. It's made with recycled polyester and elastane, creating a high performance piece of apparel perfect for training.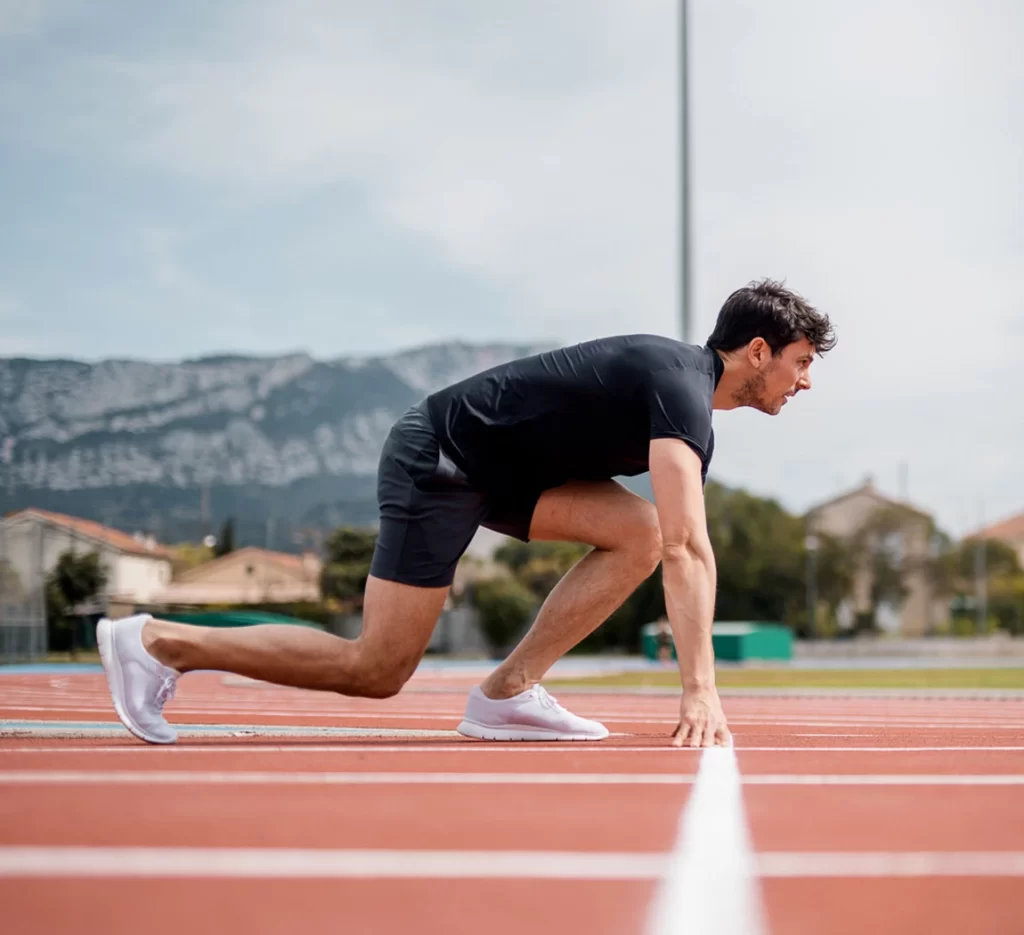 Tripulse
Our third activewear brand Tripulse is designed in Sweden and they use a new material that is completely comfortable, breathable and anti-bacterial. It is the wood-based Tencel. It comes from sustainably managed trees such as eucalyptus, pine or spruce, regulated with the FSC or PEFC criteria. Its production doesn't contain harmful chemicals and at its end of life, it's completely biodegradable and compostable.
This is one of its best innovations, decomposing super fast, an incredible 5 to 10 000 times faster than polyester or nylon. (8-30 days instead of 20 to 200 years)
Tripulse focuses on activewear for women, offering leggins, t-shirts, tank tops and shorts, all designed with enjoyment in mind and with a timeless, modern fit. To gain the stretch qualities, instead of using the classical Spandex, they are choosing ROICA V550. It is a fiber that is certified Cradle to Cradle Gold, being totally compostable.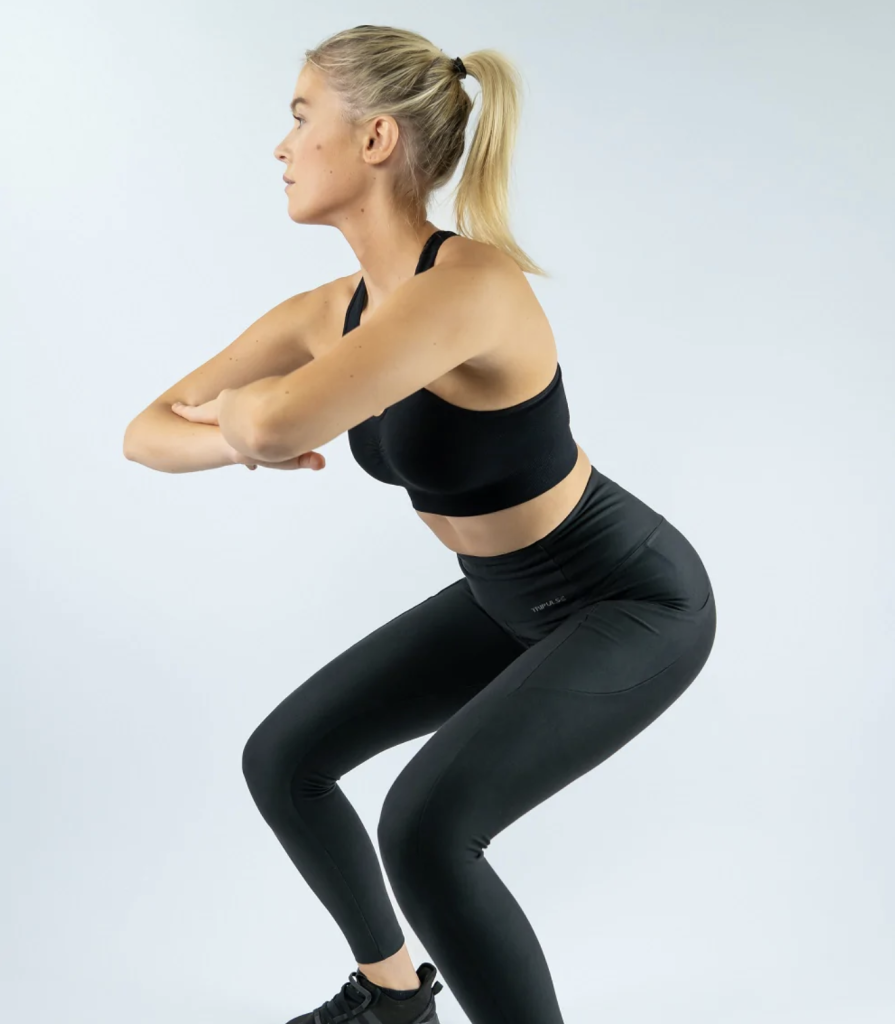 As another great innovation, this brand sells also products which aren't perfectly sewed, for a lower price. They are called "ZeroWaste" and they are a great option to not generate more waste with products that didn't fit production standards.
Iron Roots
Our fourth brand, Iron Roots, is designed in the Netherlands and manufactured all in the EU, offering many different styles for the active men and women out there: not only t-shirts and shorts but longsleeves and hoodies too.
They have a super modern fit, with the same natural material we have been talking about: Tencel. Its anti bacterial properties that go along with the lightweight and breathability make it the most promising fiber for sustainable activewear.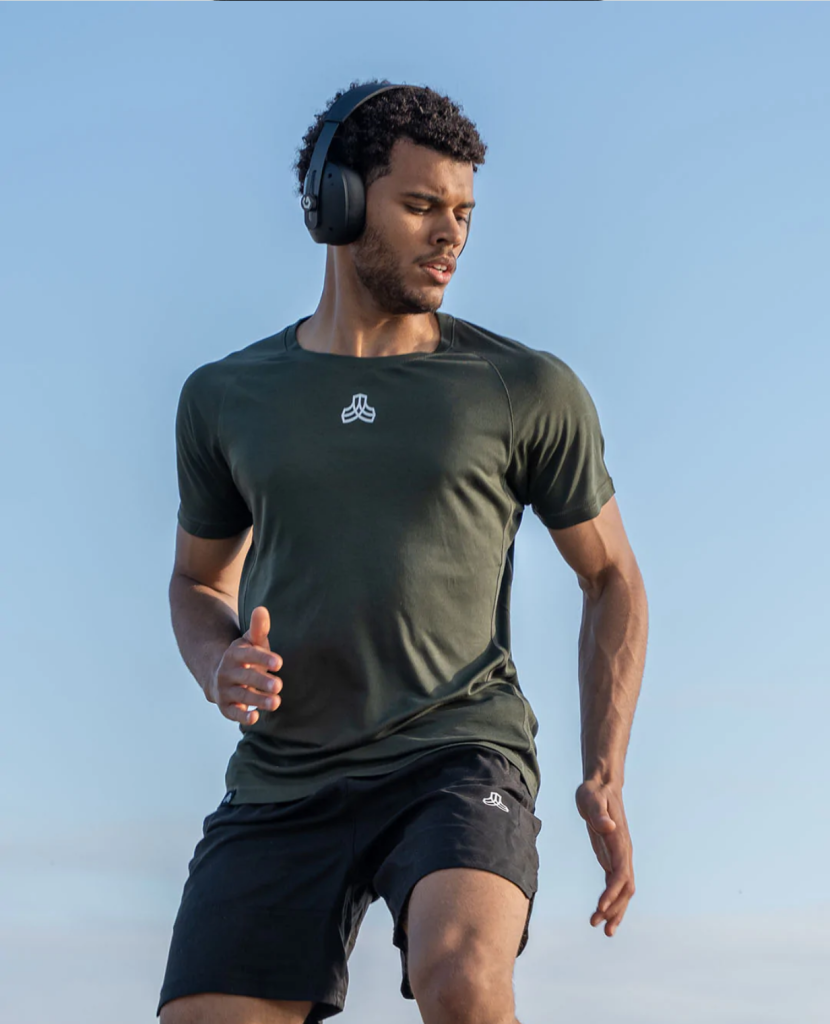 With all your new equipment, you will be able to start 2023 taking good care of your body, inside out, and of the environment as well. A win-win right?