erEvan: An Exploring Journey Through Fashion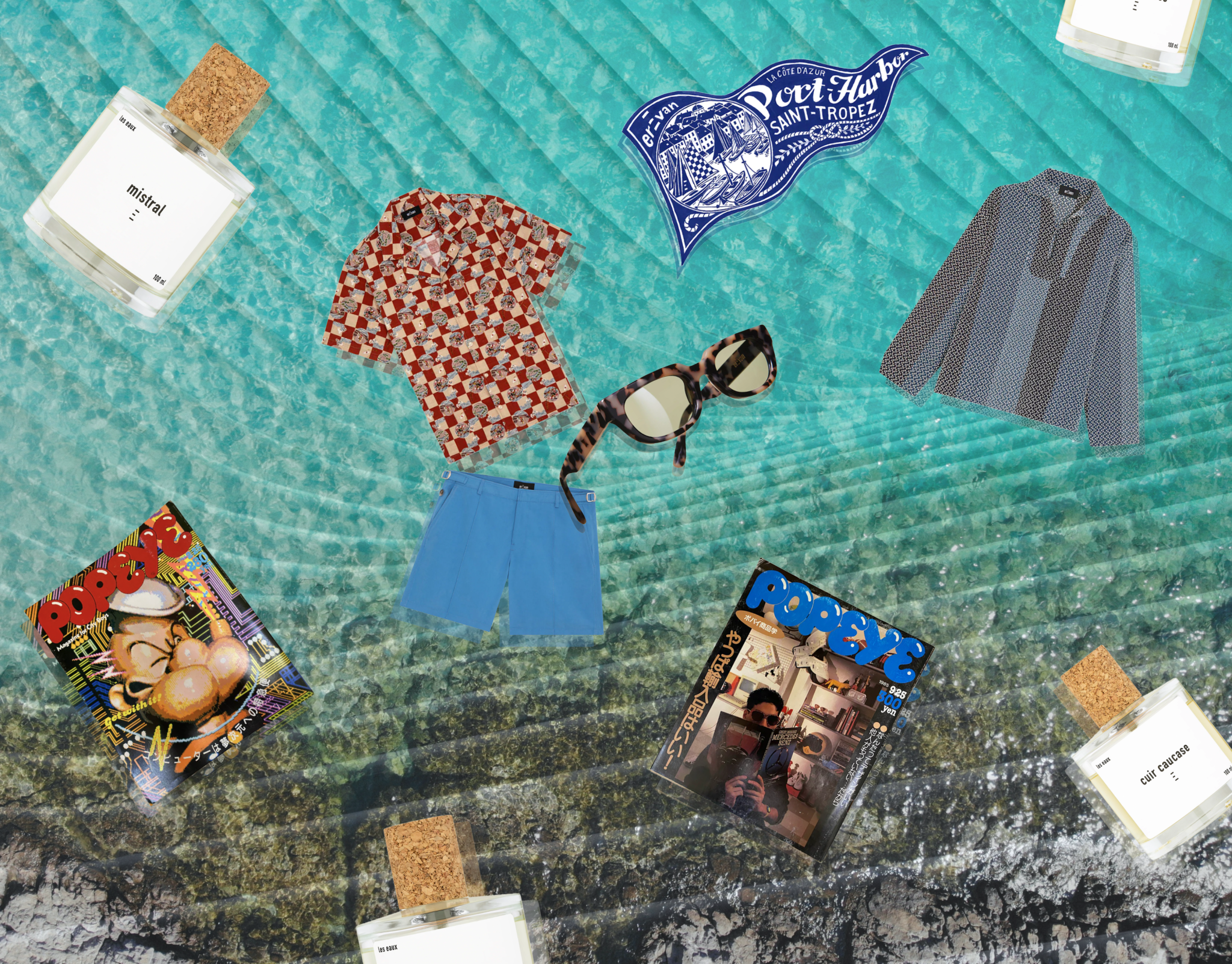 erEvan, a high-end fashion brand, offers a unique blend of ready-to-wear clothing, fragrances, and lifestyle products. Founded by Evan Morello Boghossian, erEvan takes inspiration from the French Riviera. The brand's collections and silhouettes aim to transport individuals on a spatial, temporal, and sensory journey.
Who is Evan Morello Boghossian ?
The creator of erEvan is Evan Morello Boghossian. With a rich heritage and deep-rooted connection to both the French Riviera and his Armenian origins, Evan launched the brand in 2021. His vision and passion drive erEvan's aesthetic, which seamlessly blend global influences, timeless elegance, and avant-garde elements. Evan's creative vision reflects in every aspect of the brand, from meticulously curated craftsmanship to the unique patterns and silhouettes that define erEvan's identity. His childhood memories, particularly those from the beaches of Saint-Tropez, inspired the fragrances that evoke a sense of nostalgia and poetic exploration. As the driving force behind erEvan, Evan embraces collaboration and seeks to create unexpected connections, all while promoting responsible practices and a commitment to preserving traditional craftsmanship and minimising environmental impact.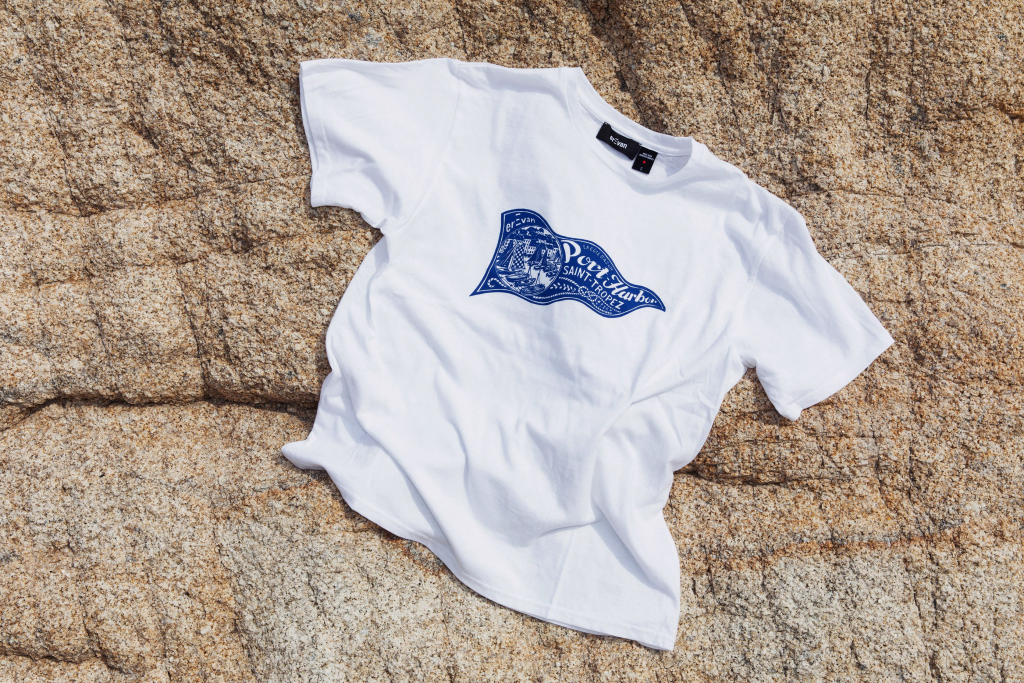 Craftsmanship from Around the World
At the heart of erEvan lies a meticulous selection of craftsmanship sourced from various corners of the globe, including Japan, Peru, India, and Zambia. These artisans bring to life a range of unique products, all handmade in France and Japan. By embracing these diverse influences, erEvan showcases an elegant, timeless, and avant-garde wardrobe, preserving ancestral craftsmanship and minimizing its environmental impact through conscientious production practices, upcycling, and second-hand utilisation.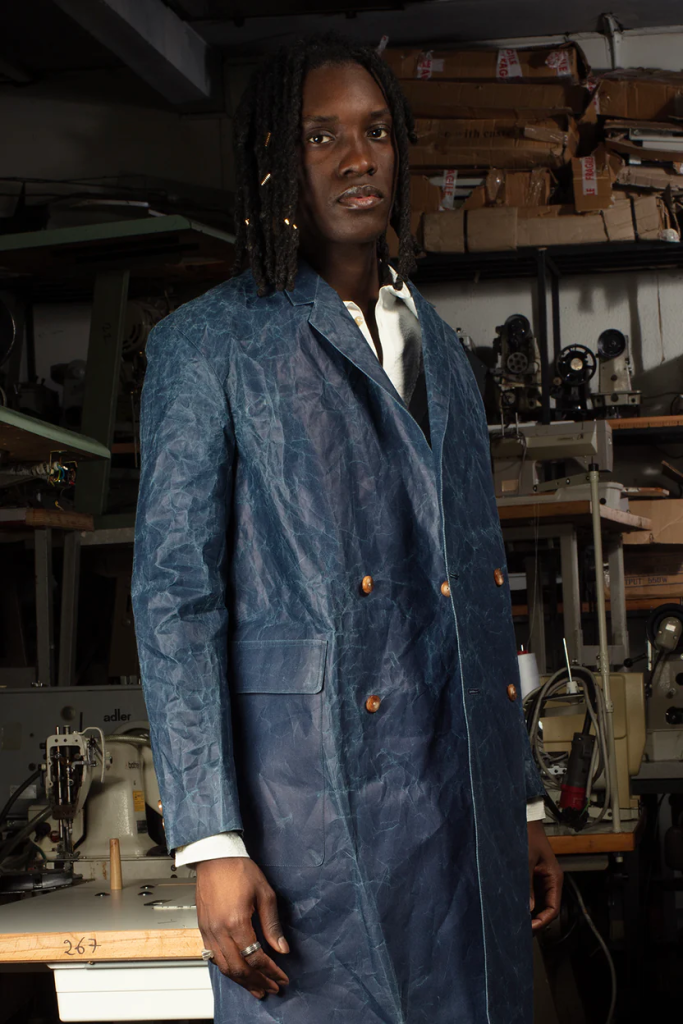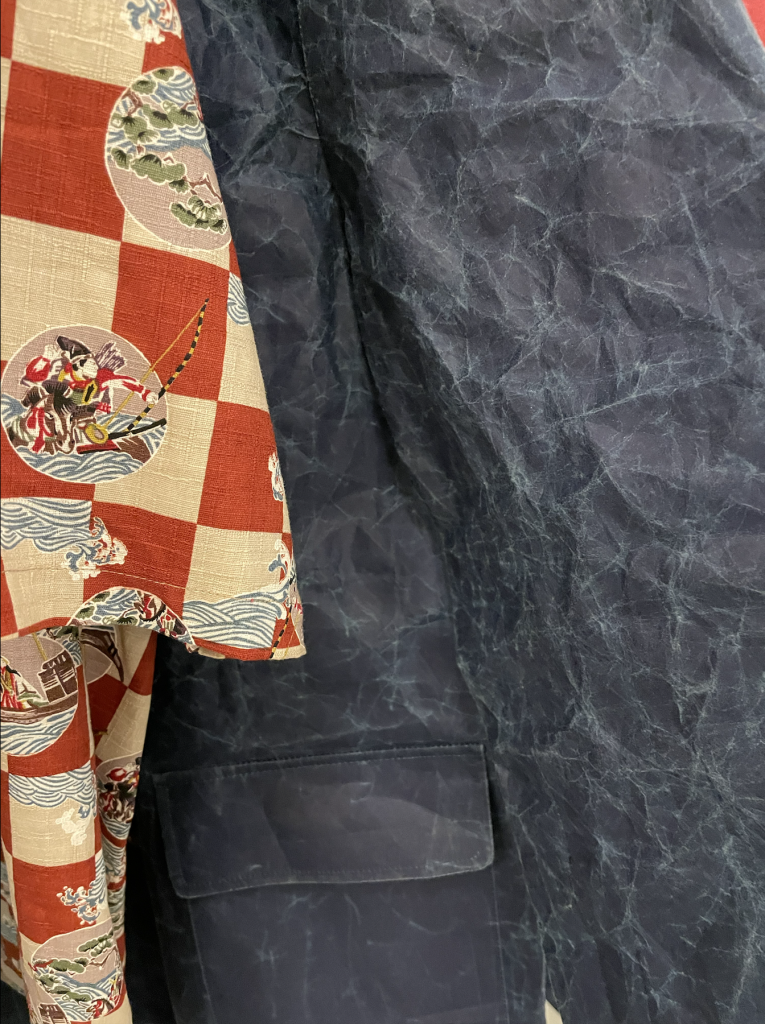 During our visit of the recent Paris Fashion Week, we were captivated by the intriguing fabrics and embellishments. Among the notable pieces that caught our attention was a coat crafted from Japanese paper fabric with a unique texture and aesthetic. Additionally, a captivating tunic adorned with Japanese jacquard showcased a masterful use of patterns, creating a captivating optical illusion that left a lasting impression.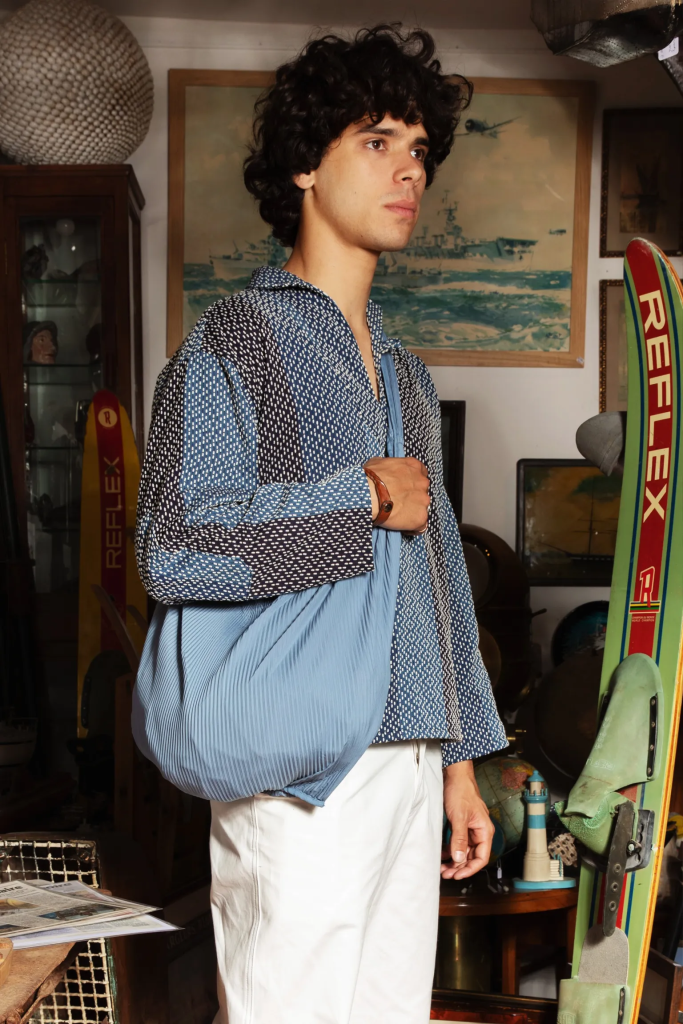 Inspired by the founder's nostalgic memories of childhood, the perfumes of erEvan draw inspiration from Pampelonne, capturing the essence of an afternoon on the beaches of Saint-Tropez. Each fragrance encapsulates the brand's essence, beckoning individuals to embark on a voyage with many destinations. The fragrance collection breathes new life into familiar ingredients, with evocative names like Caucase, Mistral, and Pampelonne, offering a fresh and unconventional olfactory experience.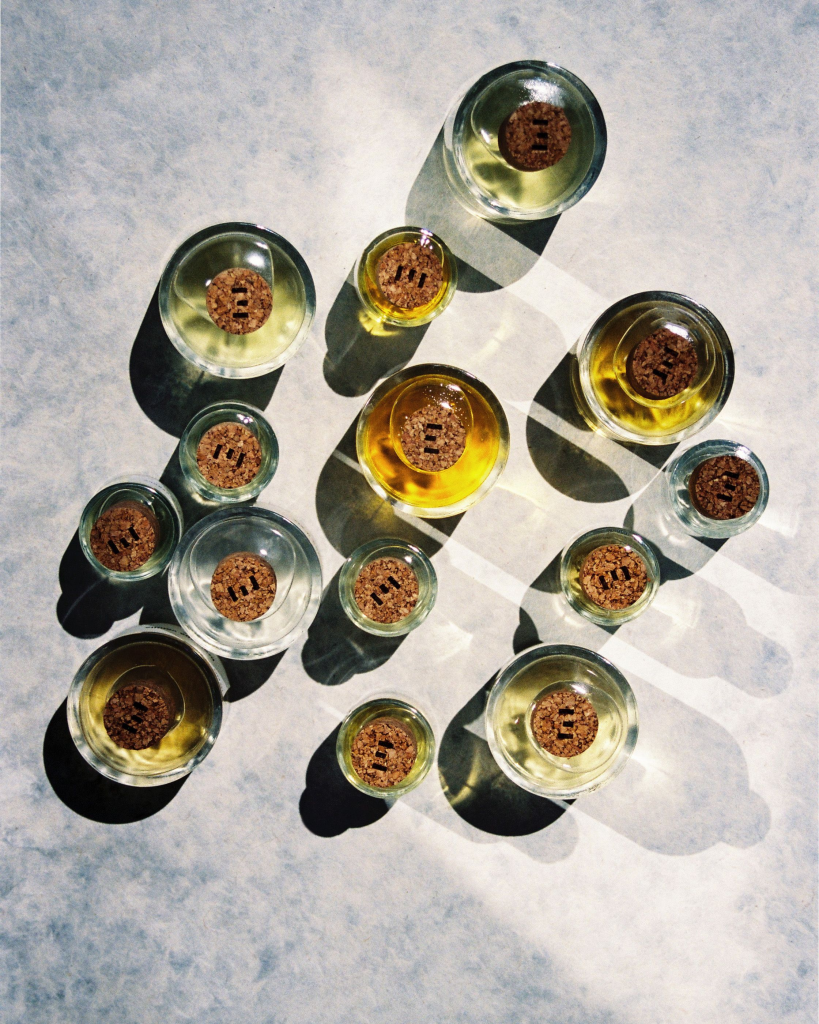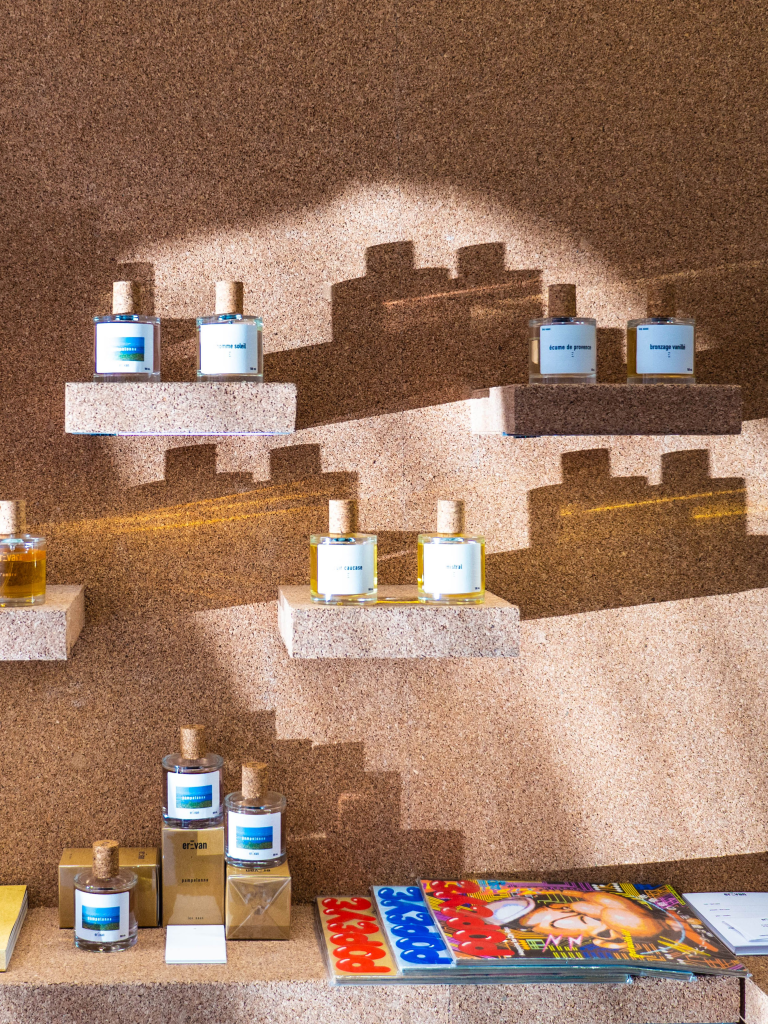 Unisex Silhouettes and Signature Patterns
erEvan goes beyond conventional gender constructs, encouraging both women and men to embrace a refined silhouette. The brand's distinctive weaves and patterns serve as its signatures, creating a visual language that sets it apart. By sharing their wardrobes, erEvan promotes a sense of unity and challenges conventional fashion norms.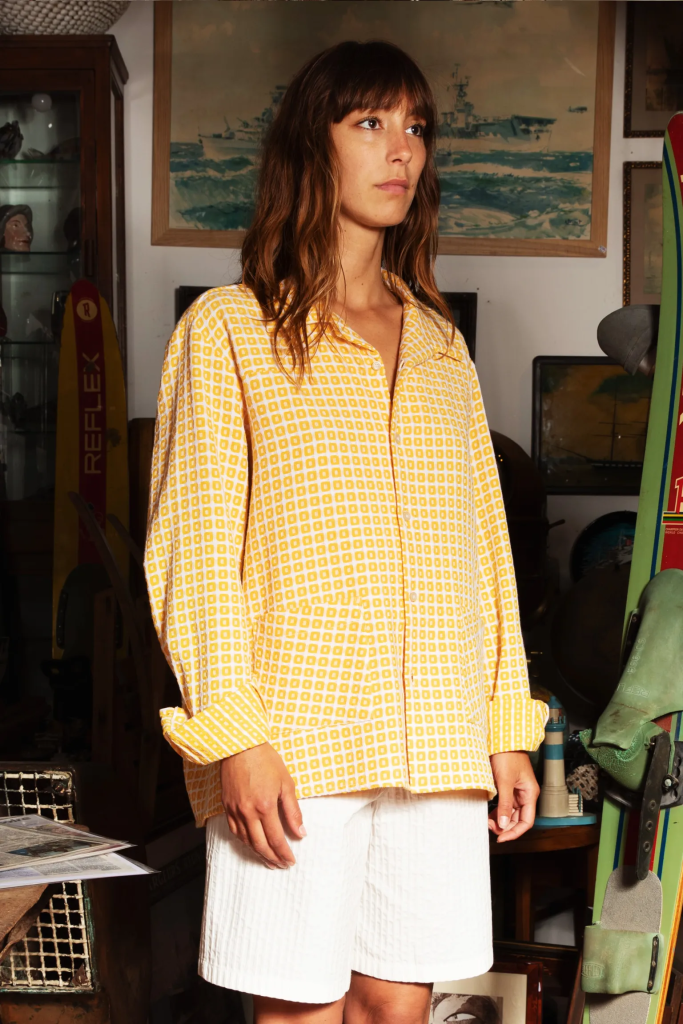 Sustainability. Towards the Future
Conscious of ecological challenges, erEvan integrates sustainability into its brand strategy by partnering with environmentally conscious actors. The brand is actively developing 100% natural packaging and caps for its fragrance line, with production taking place in the south of France.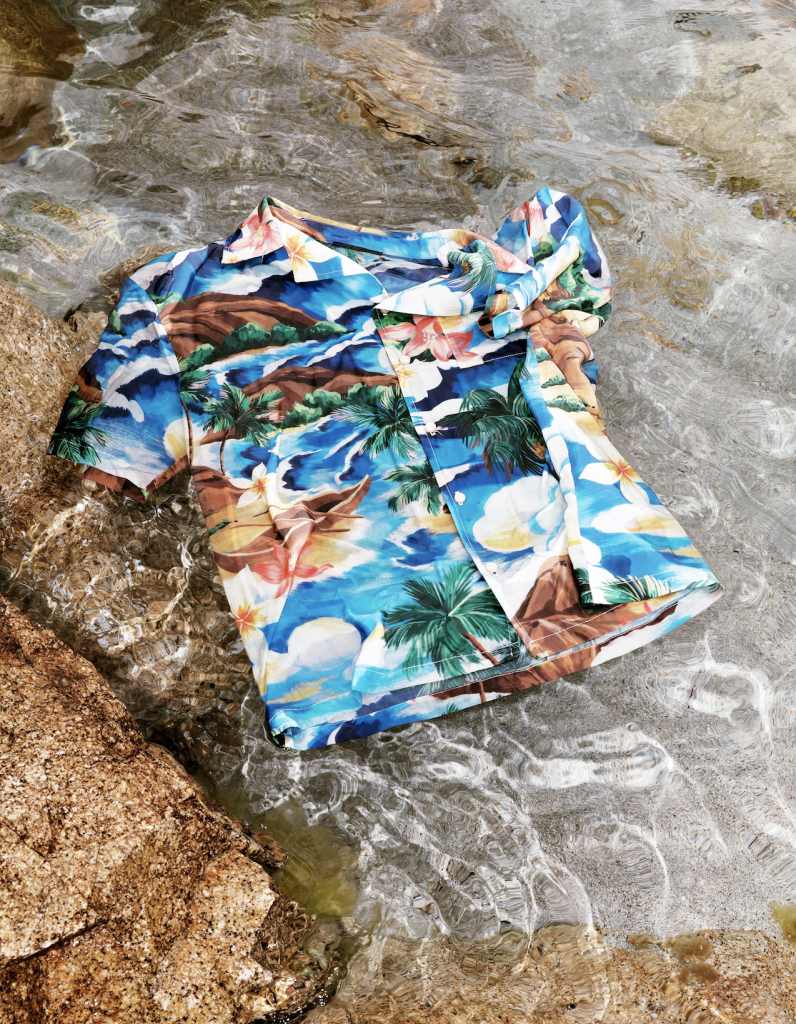 erEvan is a fashion brand that embodies elegance, timelessness, and sensory exploration. With its global craftsmanship, unisex silhouettes, signature patterns, and authentic collaborations, erEvan offers a unique and sophisticated aesthetic. Through its fragrances, the brand invites individuals to experience a poetic journey and embrace the beauty of nature. By placing sustainability and environmental responsibility at the core of its mission, erEvan combines style and conscious practices, ensuring that its impact on the world is both chic and environmentally friendly.