DADAMAX: a story of how old suits became art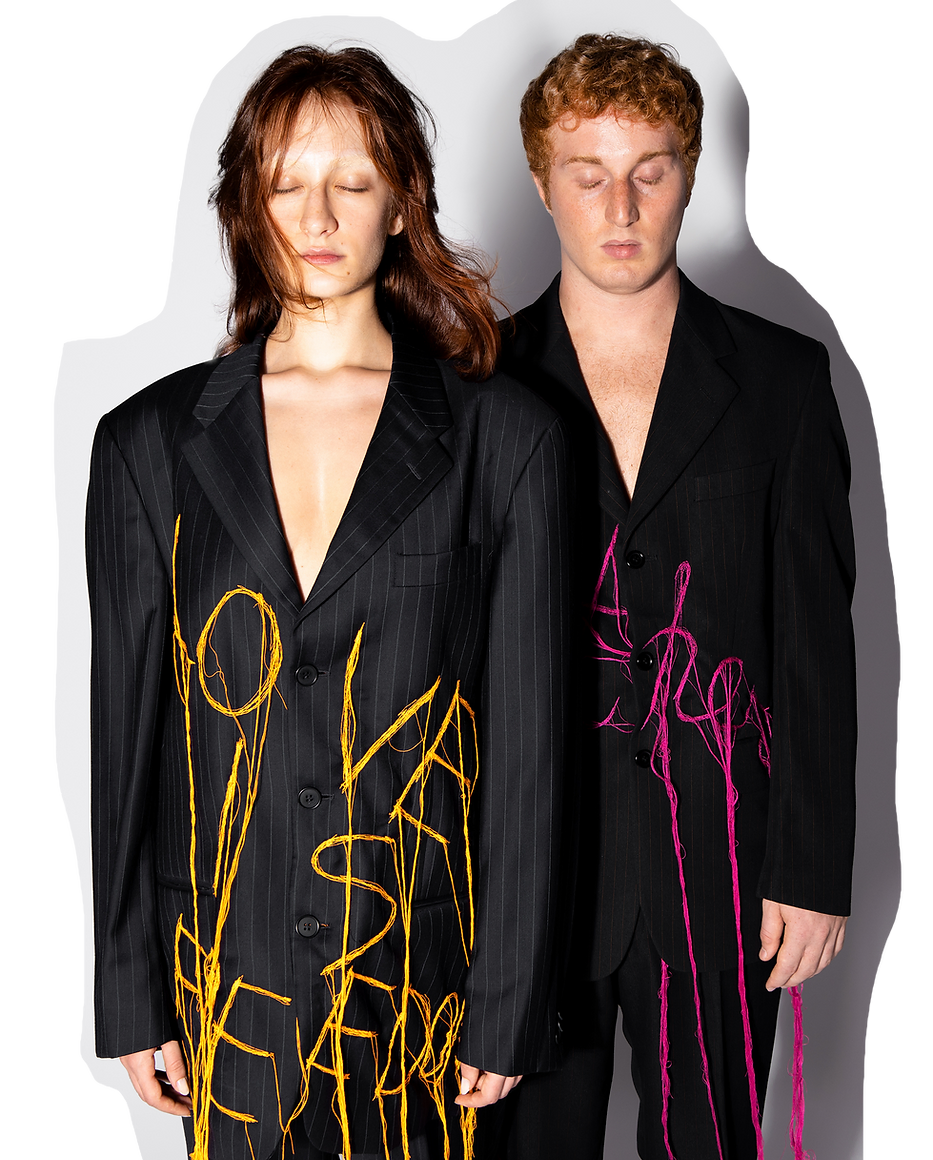 Paris Fashion Week. The Tranoï Showroom. A truly compelling sight for any fashion lover: racks and racks and more racks of the latest unseen collections from up-and-comer designers. Amongst them, hid but shone DADAMAX.
Who is DADAMAX?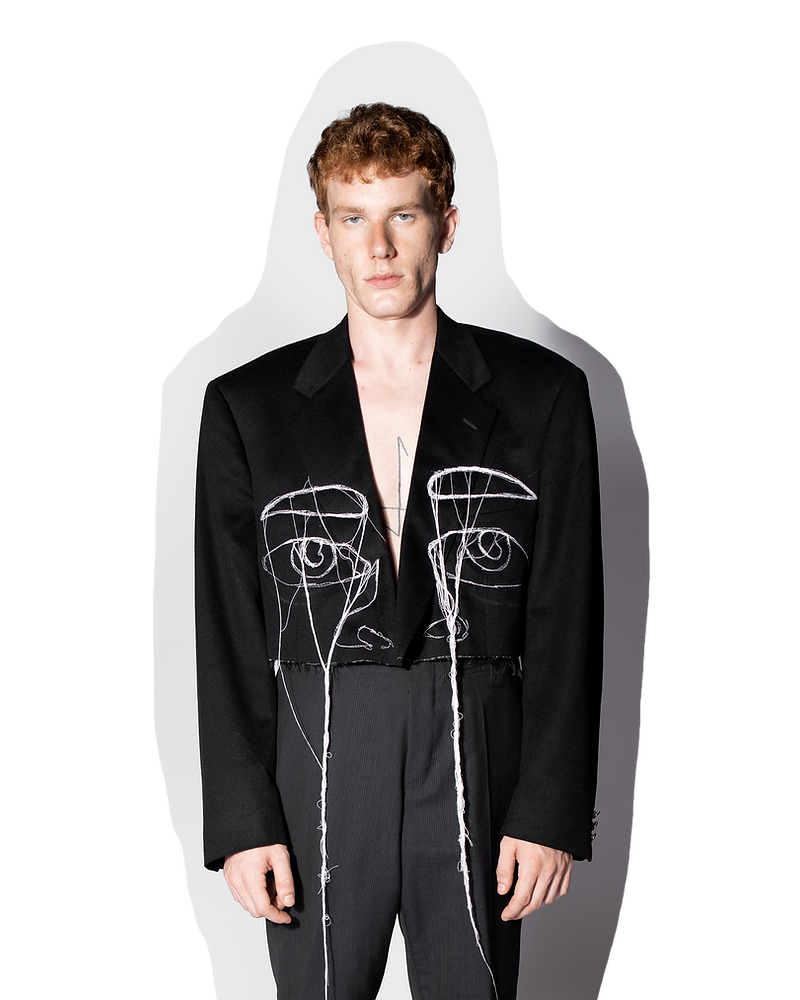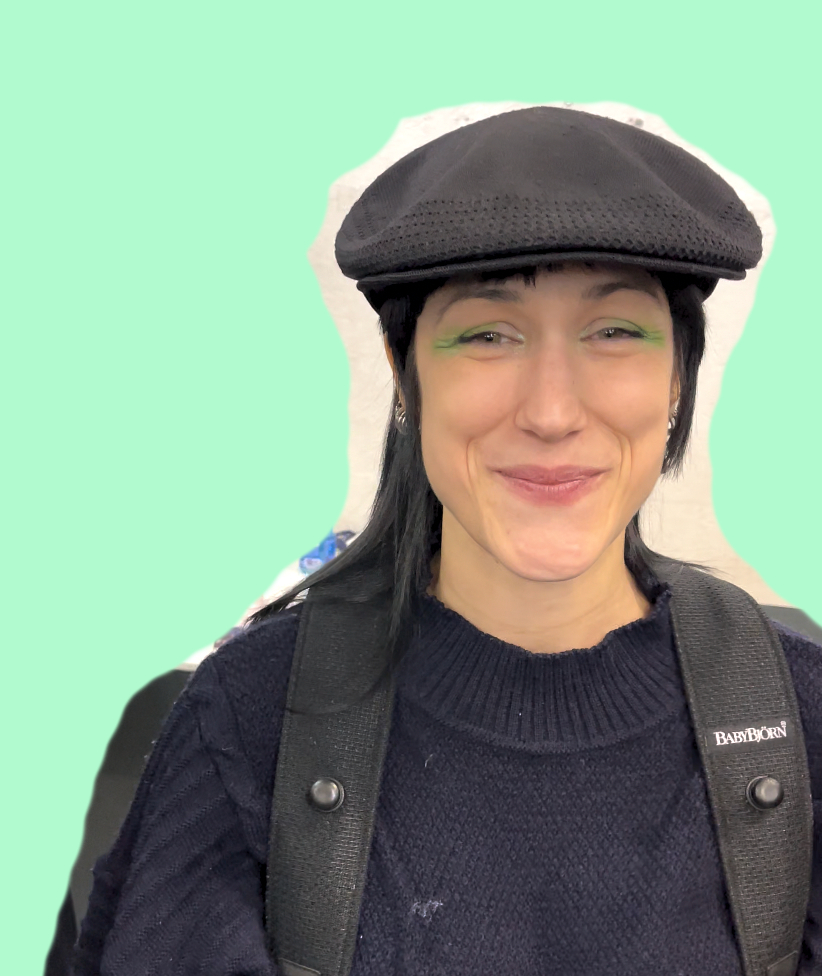 Founded by neapoletan fashion designer Dada Maio, her brand has a beautifully bittersweet story. The idea seems awfully simple. Upcycle and reinvent traditional men's wardrobe. But the idea birthed from a tragic event: her father's death.
Through her work, she lets go of her grief and celebrates life: her father's but also all of our fathers', grand-fathers', and of all those great men that, in their own simple or private way, touched and transformed our life stories.
Sustainability. Towards the future.
One rarely sees high-fashion be as sustainable as DADMAX's proposal and manifesto. Upcycling is the root of fashionable sustainability itself. Reinventing, recuperating, transforming. It also means little to no waste, with no need of new fabrics, dyes or carbon release.
In addition, the cutouts are preciously kept to be eventually reclaimed for later pieces or inspiration.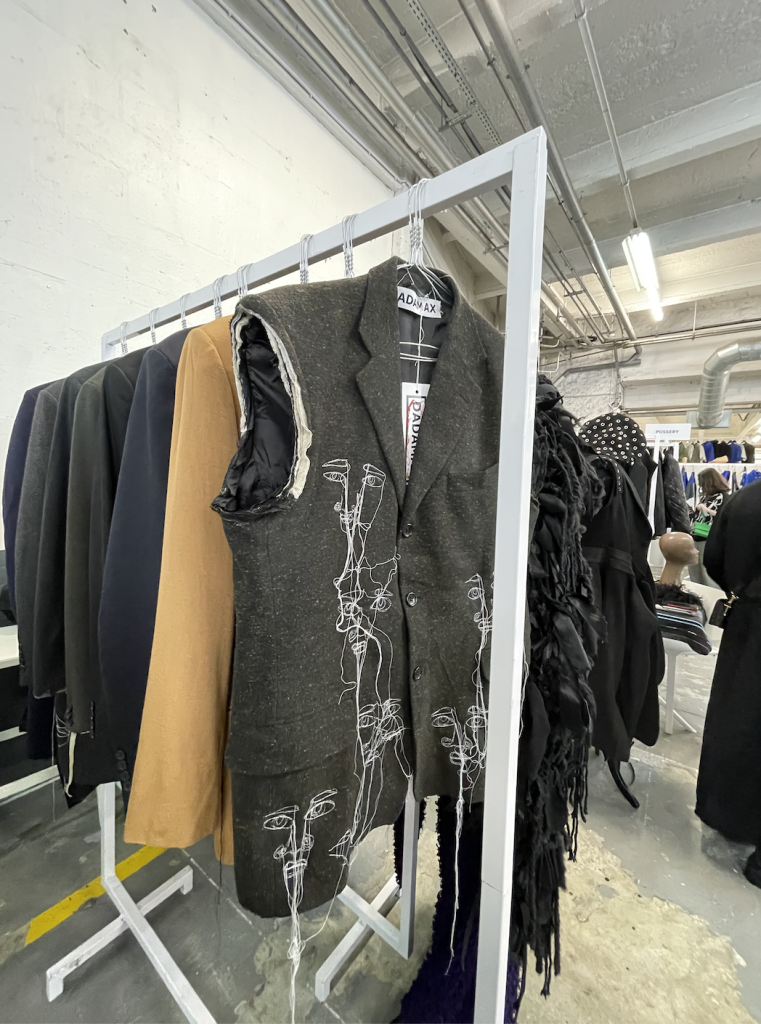 Winter-Autumn 2023 at Paris Fashion Week.
Both nostalgic and ground-breaking, Dada's style captures and fascinates the eye contrasting tradition with grunge. This collection was no different: acidic strings of colours came and infused light into traditionally sober blazers.
Her new piece, "Fathers", stands out in this collection, according to the designer herself, as the one most representative of DADAMAX's message. The bright pink used in the lettering clashes in harmony with the classic black blazer underneath. That electric colour also breaks gender norms, bringing a powerful feminine element to the solidly and universally masculine word 'fathers' and to the first form of masculinity we come in contact with in life.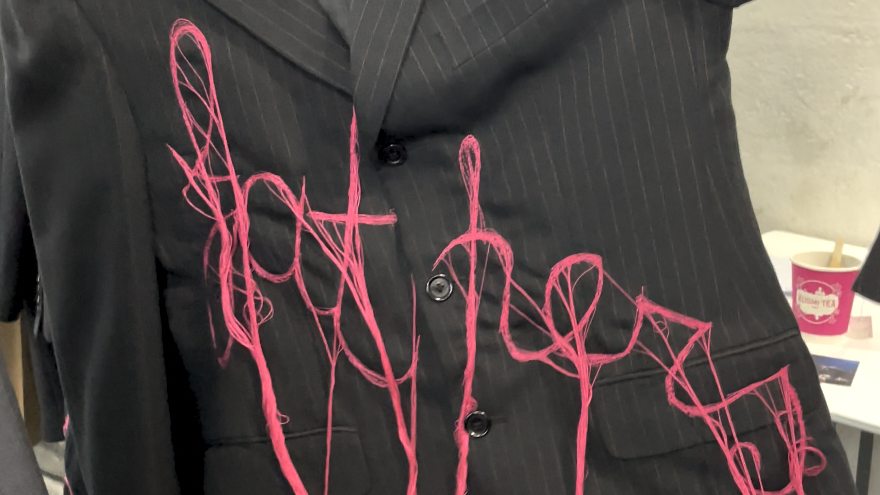 Discover DADAMAX further in our interview with its softly bright – and brilliant – creator, Dada Maio. Or read more about sustainable fashion and brilliant designers in our dedicated news section.