Atelier Basile: an ethical luxury knitwear brand ?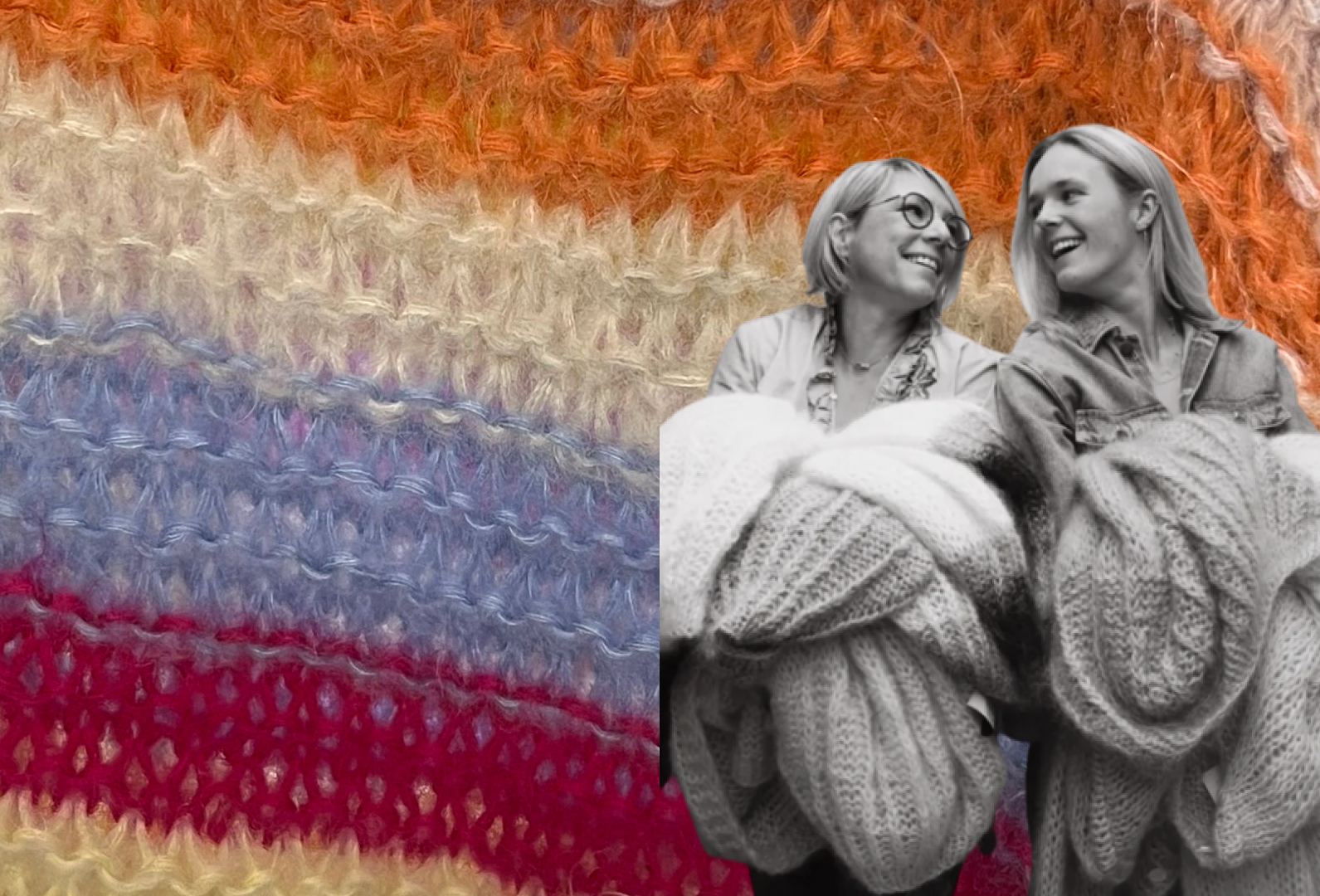 Atelier Basile is a family-run Belgian luxury knitwear brand. Their traditional designs meet bright and innovative colours. Atelier Basile also claims to fight fast fashion with ethical and sustainable practices.
Who is Atelier Basile?
Atelier Basile is co-owned by Karen Verheyden and Louise Regnier. Karen is in charge of management and business. Louise takes care of the creative direction. They are also mother and daughter.
Karen has been a business woman for years and an independent entrepreneur since 2006. Before co-owning Atelier Basile, she had a career in sales at Blackberry and in personal branding at MPRESSIONS. She is now the business manager of Atelier Basile.
Louise has a Bachelor in Marketing for Business Management across Europe. Through it, she studied in Barcelona (Spain), Limburg (Belgium) and Rennes (France). She is now the creative director of Atelier Basile.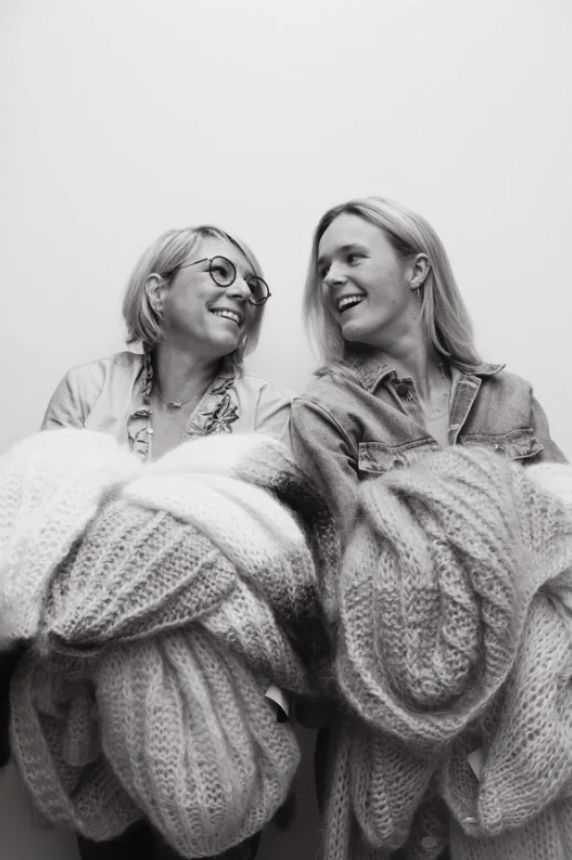 "Love is all we knit."

Atelier Basile's brand signature
Their brand signature (and lovely Beatles reference) transpires in their belief to create "timeless knitwear that knows no seasons". Atelier Basile fights fast fashion using durable and natural yarn, with hand-knit and singular pieces.
Autumn-Winter 2023 at Paris Fashion Week.
True to their purpose, their light and bright colours clash with winter's gloominess. The traditional hand-woven technique showcase unique colours and patterns.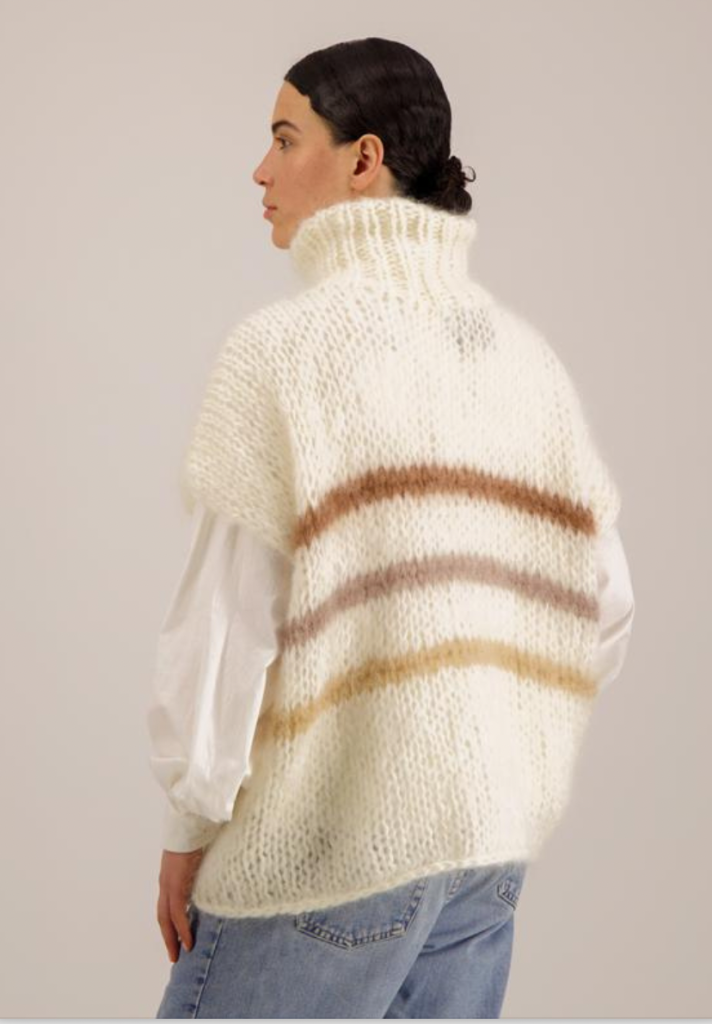 Louise's favourite piece is a colourful striped sweater with surplus thread.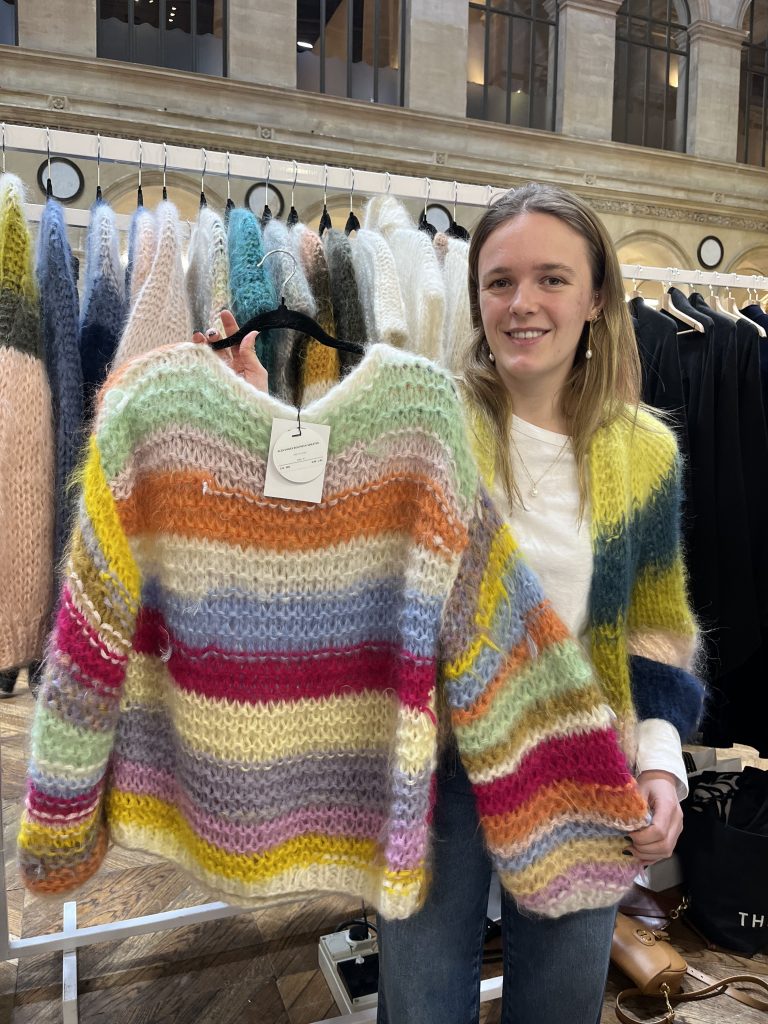 Sustainability. Towards the Future.
Atelier Basile uses natural yarn for their pieces. These natural fibres are biodegradable. The main fabric used by the brand is mohair, a luxurious type of yarn that is both soft to the touch and resistant to external attacks.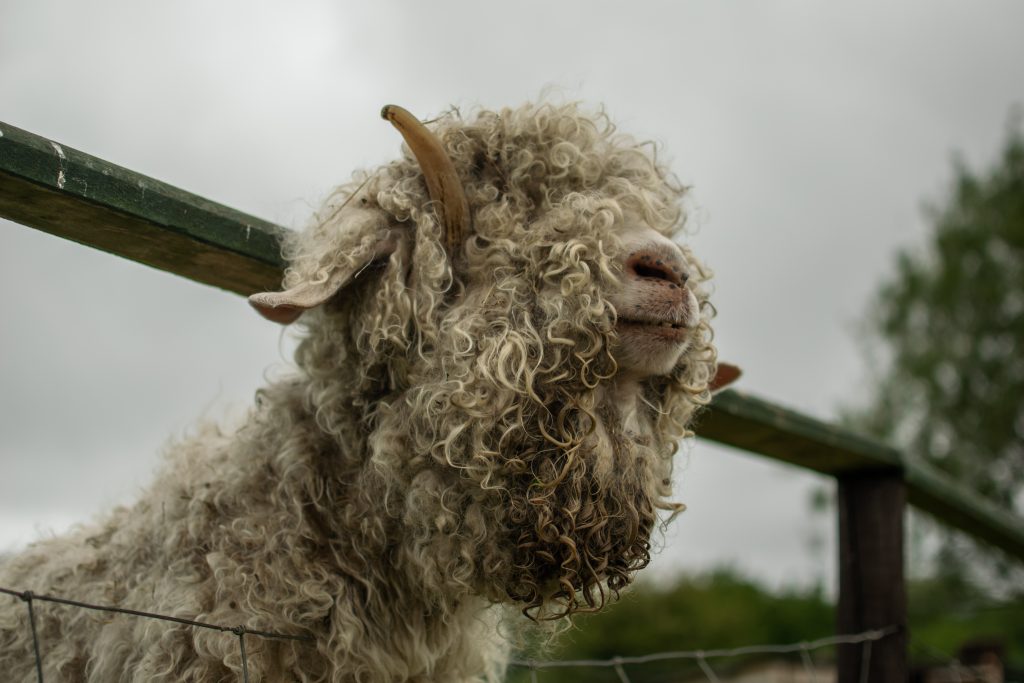 Explore more sustainable fashion brands in our dedicated category.
Karen and Louise seem to be attached to an ethical and fair manufacturing process for their sustainable fashion products. Instead of working with a conventional factory, they chose to employ a social business in Bulgaria to manage production.
This group works with women who hand-knit patterns from home, employing and paying them fairly. This structure transforms weaving into softer work, with adaptable work loads and hours.
Atelier Basile has refused to divulge the name of this organisation. There is no mention of this structure on Atelier Basile's presentation or legal mentions either. As business manager and co-owner of the brand, Karen declares she prefers to keep its name secret so as to protect this enterprise from competitors.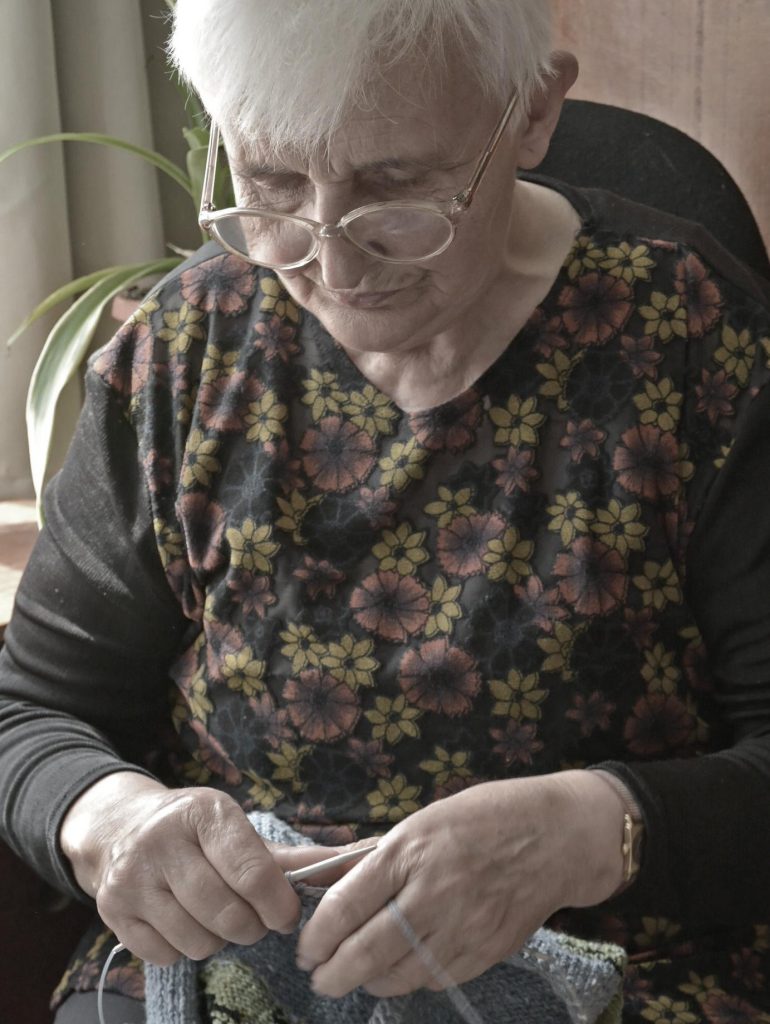 The knitwear market in Europe is fierce and getting fiercer, so we understand this decision. But we do not applaud it. Transparency is the backbone of any form of sustainable and ethical fashion.
Atelier Basile's refusal to share precise or verifiable facts about their production process made us sceptical of discussing the brand on our platform. We hope to eventually verify this information and share it as an example of what doing good could look like for the fashion industry.