AEQUAMENTE: "Italian fresh" for a young brand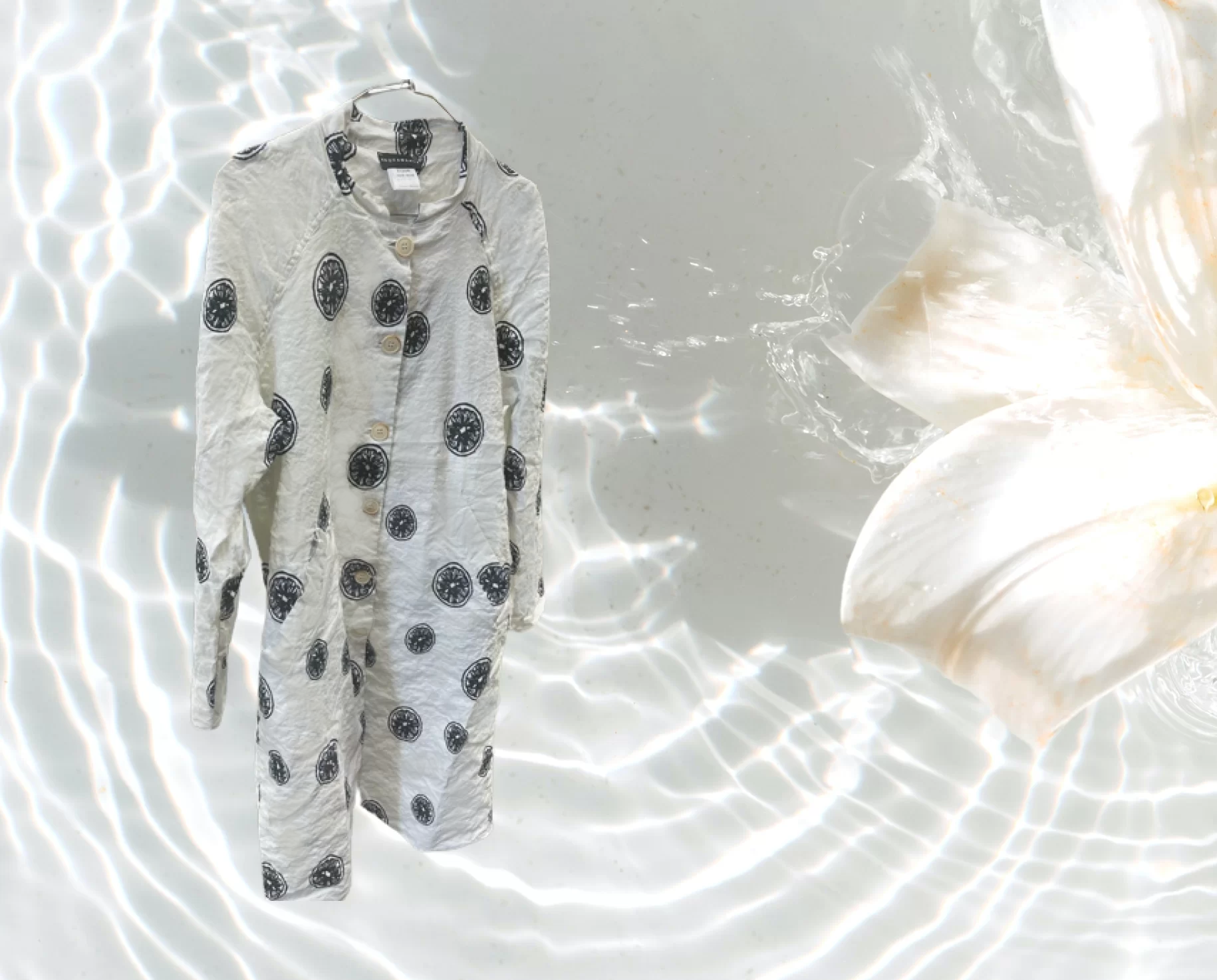 AEQUAMENTE is one of the emergent fashion brands belonging to fashion company H+ Cube. At the Women's Tranoï Showroom, it made for a delicate and eye-catching set of elegant pieces.
Who is AEQUAMENTE?
Lorenza Danielli is a young designer from Bologna, Italy. The stylish 28 year-old woman studied at the Accademia Belle Arti Bologna, also known as ABABO. She is now responsible for the creative direction of AEQUAMENTE, who actually belongs to H+ Cube.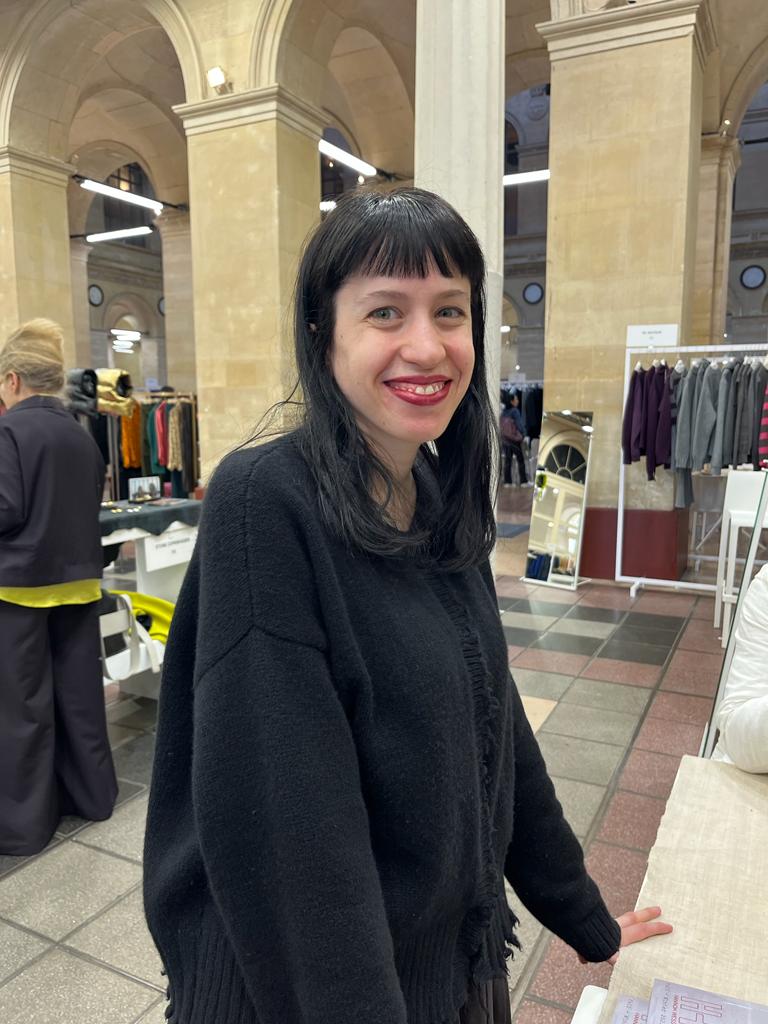 At the Paris Fashion Week Tranoï showroom, Lorenza agreed to talk to us and shared some details about their business:
We are a fashion company from Bologna, Emilia-Romagna. We produce 3 brands. The first is a knitwear brand. We keep the machines inside the company building, so everything is produced internally. The other two brands are also made in Emilia-Romagna with Italian fabrics purchased from Italian manufacturers. And all of the production process is also Italian. Dyeing, everything.

Lorenza Danielli, Fashion designer
The knitwear brand she refers to is MJW, run by herself, her sister Veronica and their mother Maria Grazia Albonetti, who is also the majority share owner of H+ Cube. Maria Grazia has worked in fashion for over thirty years.
H+ Cube's most important owned brand is Hannoh, directed by the established German designer Hanno Wessel.
Using high quality manufacturers in Emilia-Romagna, AEQUAMENTE brings a particular sensibility to comfort clothing. Their colour palettes change with every season. For now, we have seen soft whites, beiges and dark navy tones. They never focus on only one types of pieces, fabricating coordinated jacket and trousers but also lightweight dresses and jumpsuits.
The brand combines easy and delicate silhouettes to luxurious materials. The sensibility projected by the design pieces come in materials such as silk, cotton, cashmere and linen.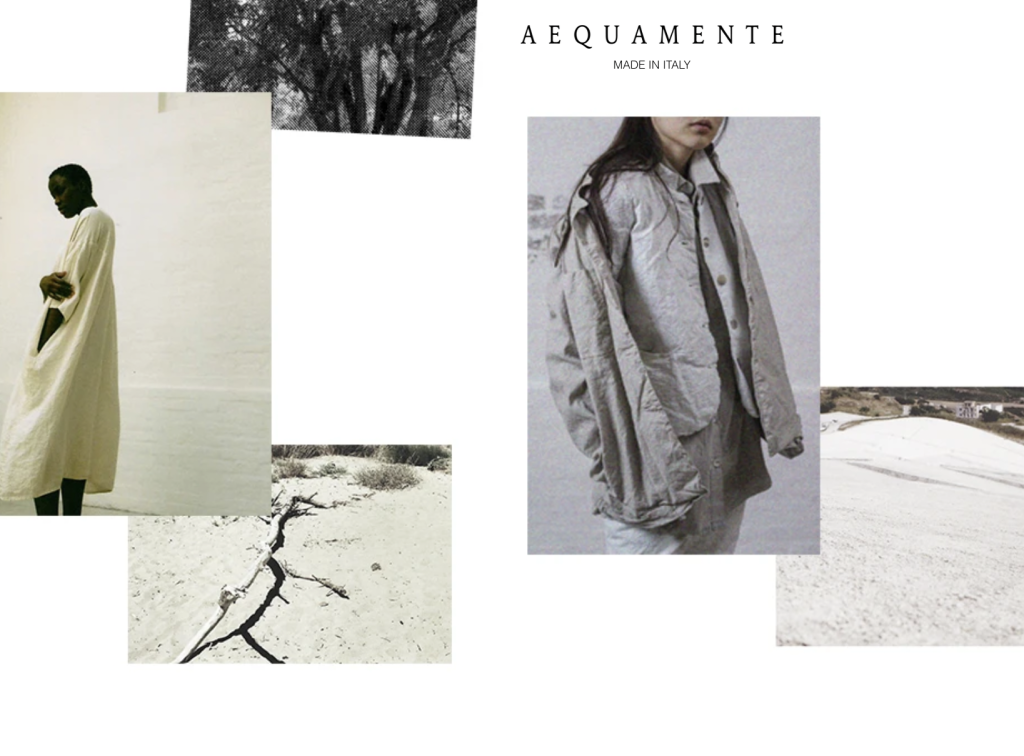 Autumn-Winter 2023 at Paris Fashion Week
Light green, grays and light navy tones have come to enrich the brand's colour spectrum this season. But soft whites and dark blues steal the show, as shown by Lorenza herself when picking out the piece that most represents the current collection, a surprising cashmere overcoat: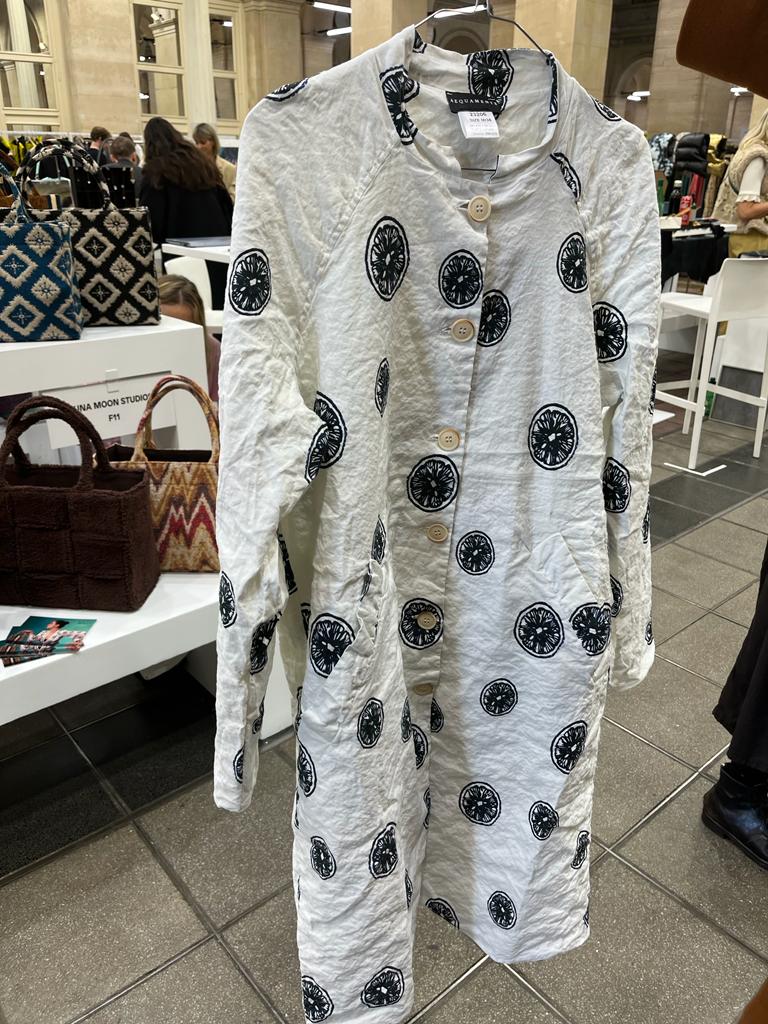 This collection centers around fabric composition. The colour palette created brings a sense of freshness often seen in summer or spring to this Winter-Autumn season.
Sustainability. Towards the future.
When it comes to durability, Lorenza and her family use fabrics, such as organic cotton or acetate, that are extremely durable and can be worn for years to come.
The artisanal and local fabrication ensures an ethical manufacturing process in Italy, as well as giving back to their community.
The promising young brand is committed to quality, beaut and durability. Discover other new emerging European brands in our dedicated category.